12 incredible British Columbians we're celebrating this Black History Month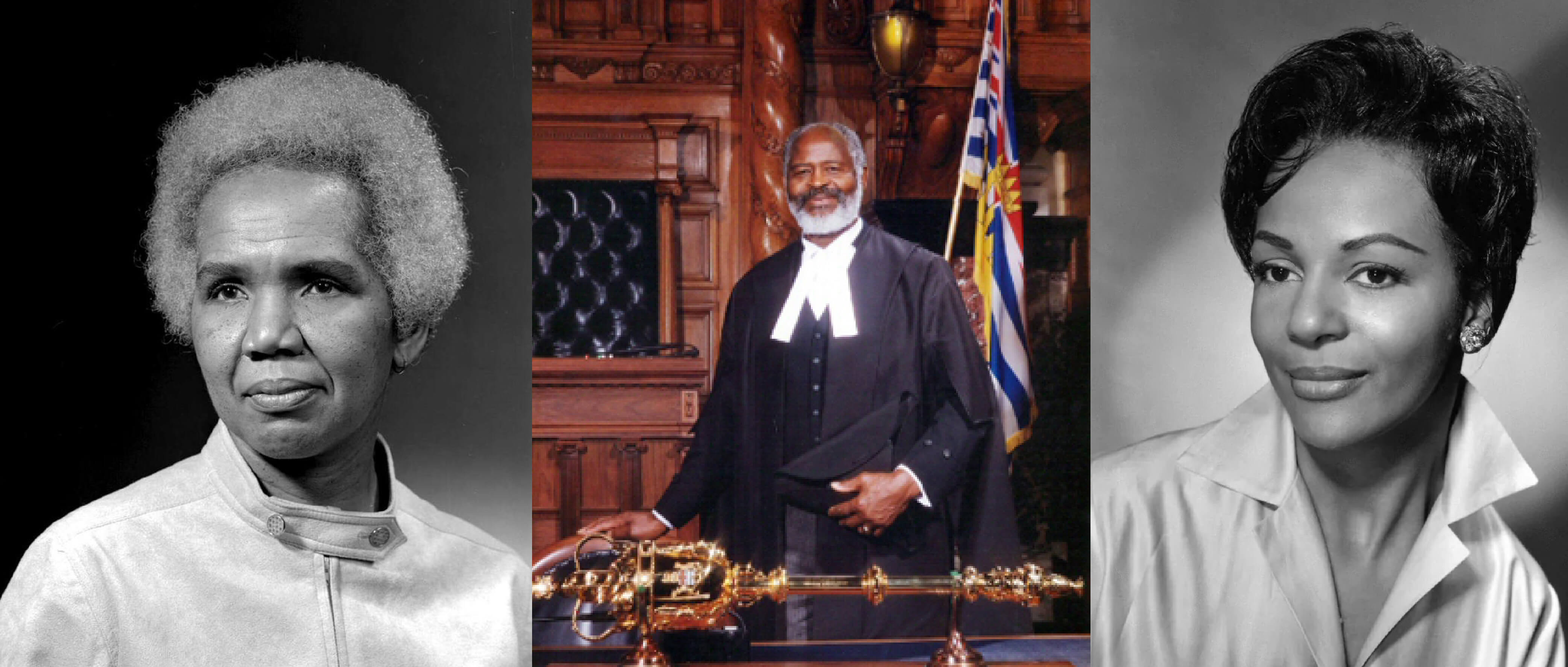 Black History Month is a time to honour stories & accomplishments of Black Canadians in BC.
Every February, we take time to reflect on and celebrate the contributions Black people have made to our communities, provinces, countries, and the world.
"On this first day of Black History Month, we recommit to building a province where everyone is safe from violence and oppression. Let's also take the time to learn about Black history and the ways in which Black Canadians have shaped our communities and our province. Together, we can build a brighter future for all British Columbians." - Premier John Horgan
This year we're proudly celebrating the achievements of 12 Black British Columbians who've done remarkable things in their lifetimes, and made important contributions to their communities, our province, and our country.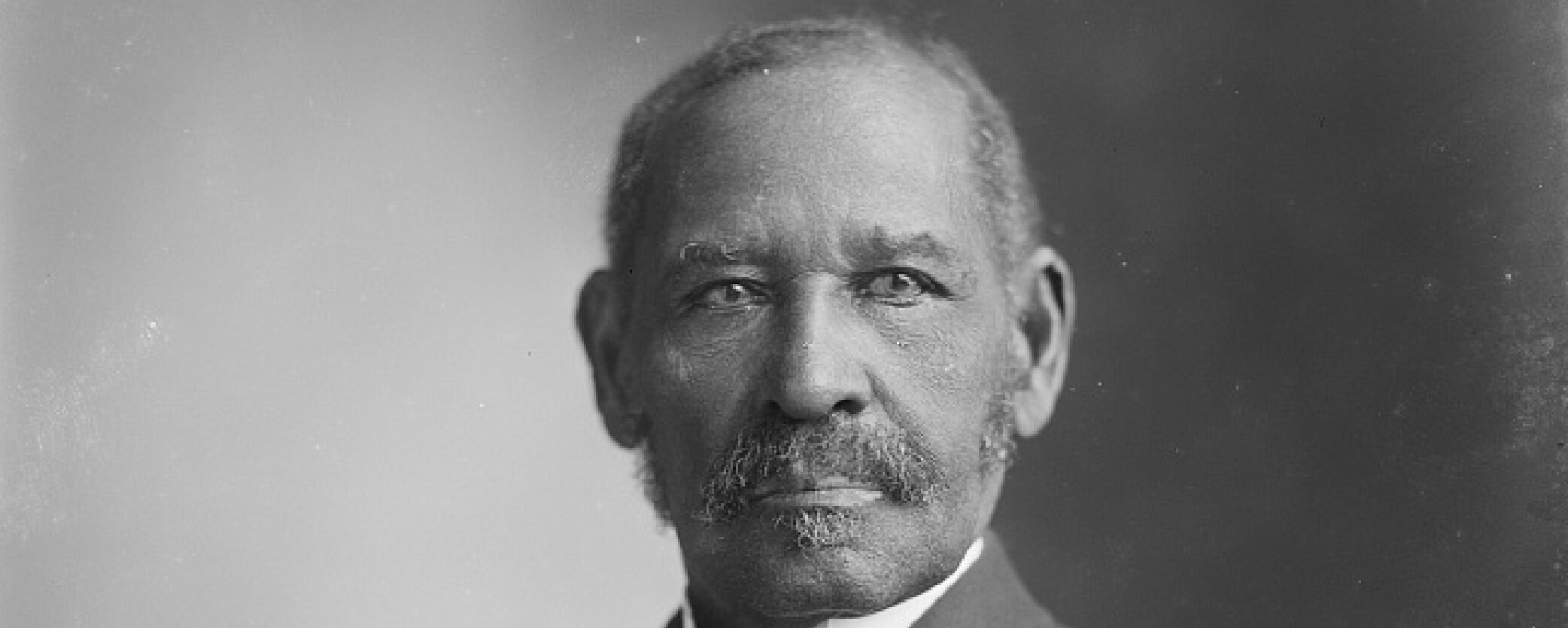 Mifflin Wistar Gibbs
In 1866, Mifflin Wistar Gibbs made history as the first Black person elected to public office in BC, serving as a Victoria city councillor representing the community of James Bay.
Lured to British Columbia by the promise of a right to vote for Black settlers, Gibbs became a powerful activist and organizer in the Black settler community, helping give them a voice in government and access to power. He also helped draft the terms by which British Columbia would join confederation.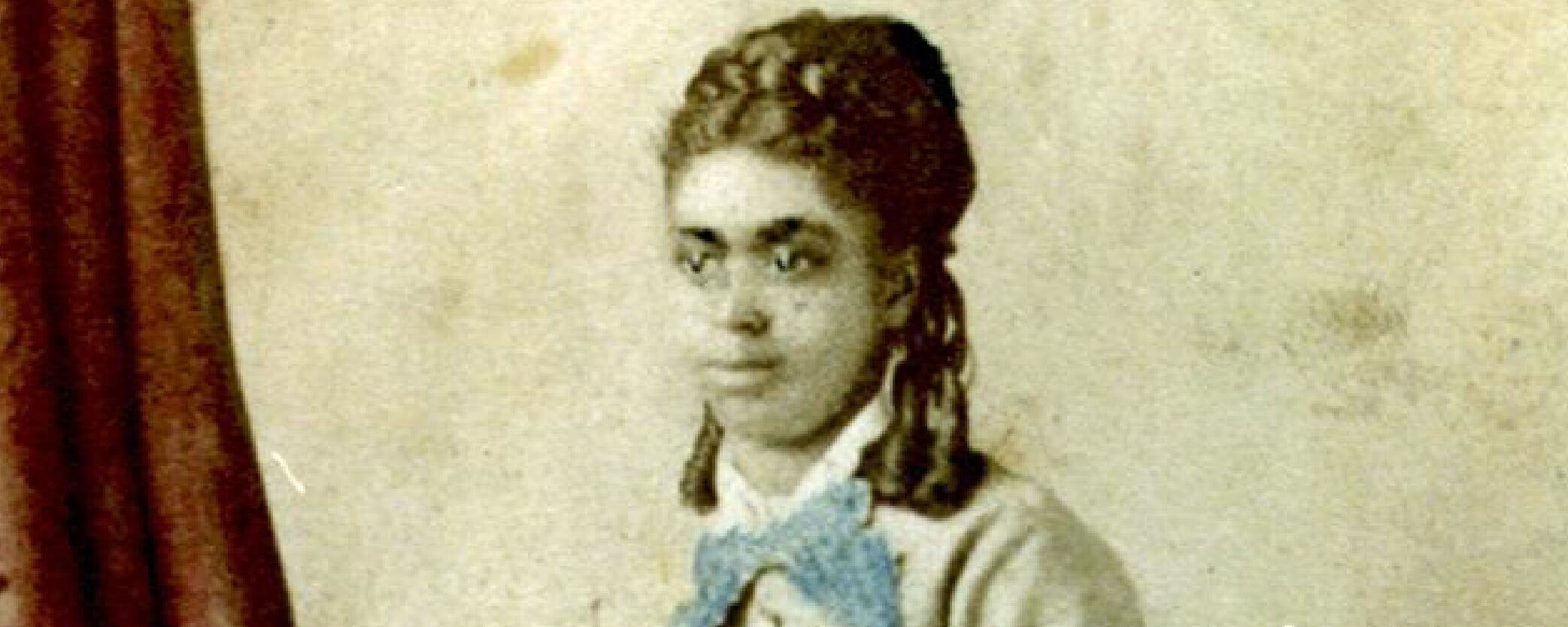 Emma Stark
Hired in 1874 shortly after her 18th birthday, Emma Stark is notable for being the first Black schoolteacher on Vancouver Island.
She made $40 each month teaching children in a one room schoolhouse at the Cranberry-Cedar school near Nanaimo.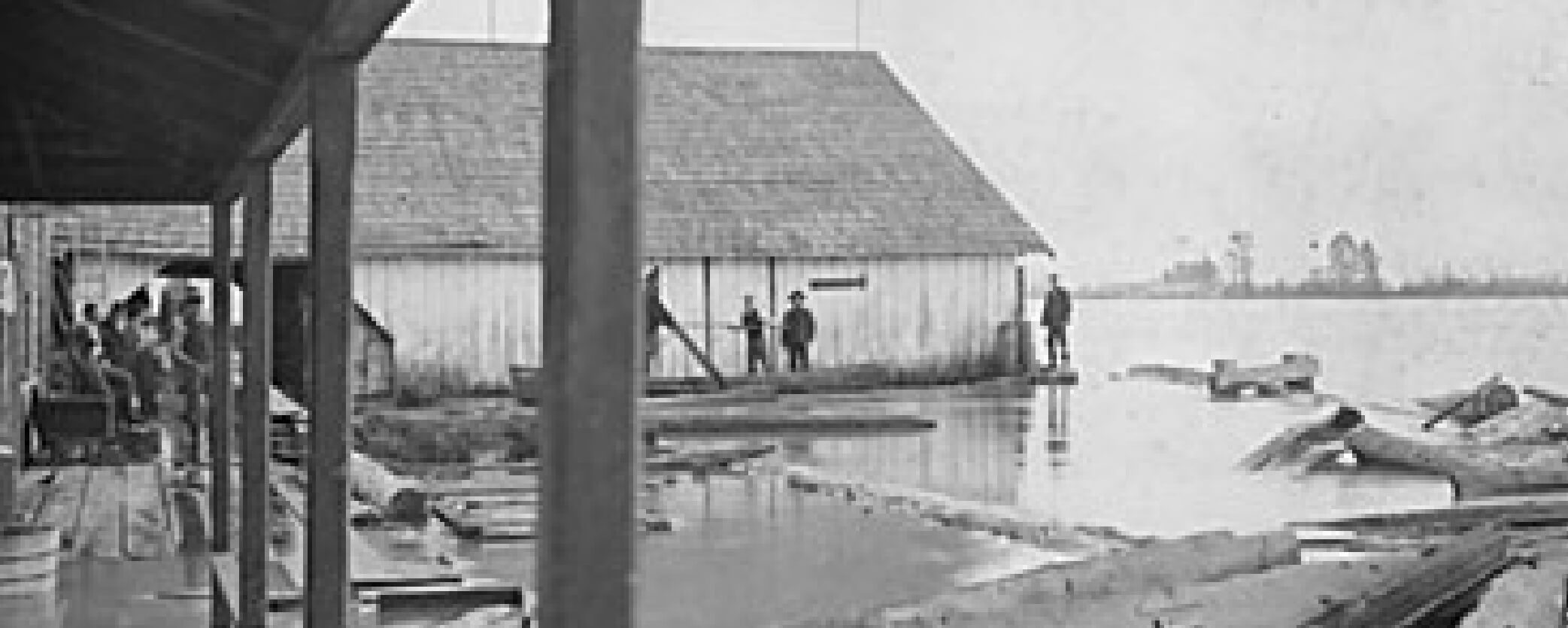 John Sullivan Deas
A tinsmith-turned-entrepreneur, John Sullivan Deas opened the first commercial salmon cannery on the Fraser River in 1871.
Modern-day Deas Island near Richmond is named for John Sullivan Deas.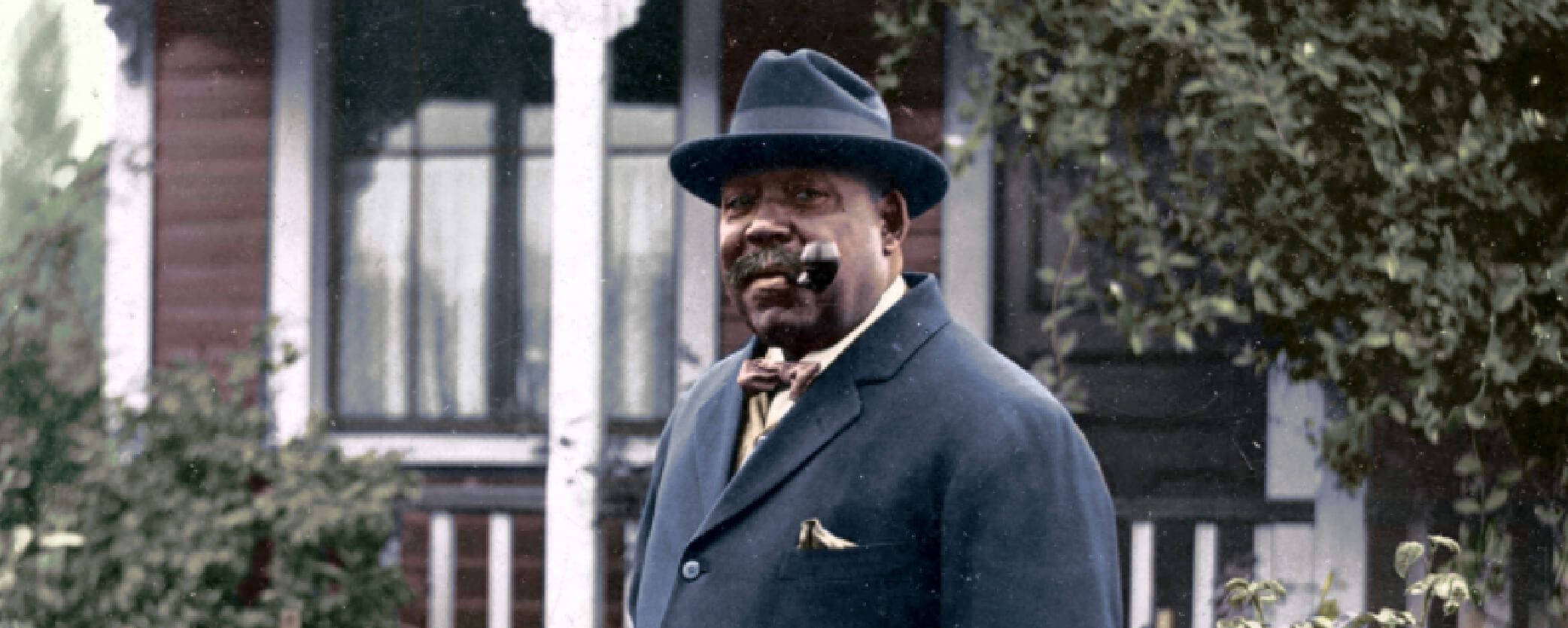 Seraphim Joe Fortes
Seraphim Joe Fortes was the lifeguard at Vancouver's English Bay beach.
Gregarious and charming, Fortes famously taught three generations of Vancouverites to swim — and is recorded as saving at least 29 people from drowning. His funeral in 1922 attracted more than 10,000 mourners who lined the streets of Vancouver as his procession passed by. In 1986, he was voted Vancouver's 'Citizen of the Century'.
Eleanor Collins
An accomplished jazz singer and performer, Eleanor Collins hosted 'The Eleanor Show' on CBC televsion in 1954, making her the first Black TV host in North America — two years before Nat King Cole launched his show in America.
Over the next several decades she'd appear regularly on stage, radio and TV, earning the moniker 'Canada's First Lady of Jazz,' and helping future generations of artists of colour achieve their dreams. In 2019, she celebrated her 100th birthday.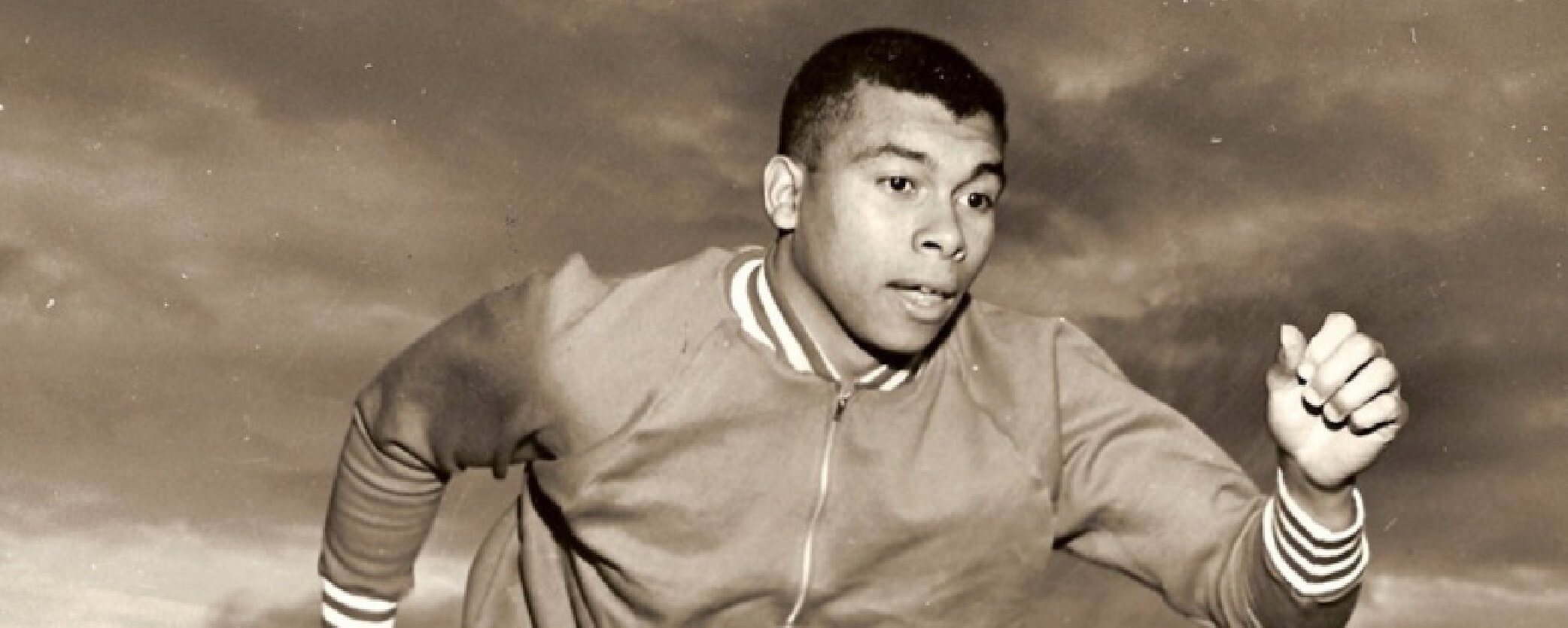 Harry Jerome
Nicknamed 'The Fastest Man Alive', Harry Jerome set seven world records as a sprinter, starting shortly after his 18th birthday when he broke the Canadian Record in the 220 yard sprint.
He competed in the 1960 and 1964 Olympic games, winning a bronze in the 100m in 1964. In 1966, he set the world record for the 100M dash - a stunning 9.1 seconds - and held it until 1974. After retiring from competition, he became a vocal activist. He created the Premier's Sports Awards (which still continue to this day) and served on the BC Human Rights Commission. In 1971, he was named British Columbia's 'Athlete of the Century'. If you find yourself along the seawall in Vancouver's Stanley Park, don't miss the iconic statue of Harry Jerome at Hallelujah Point.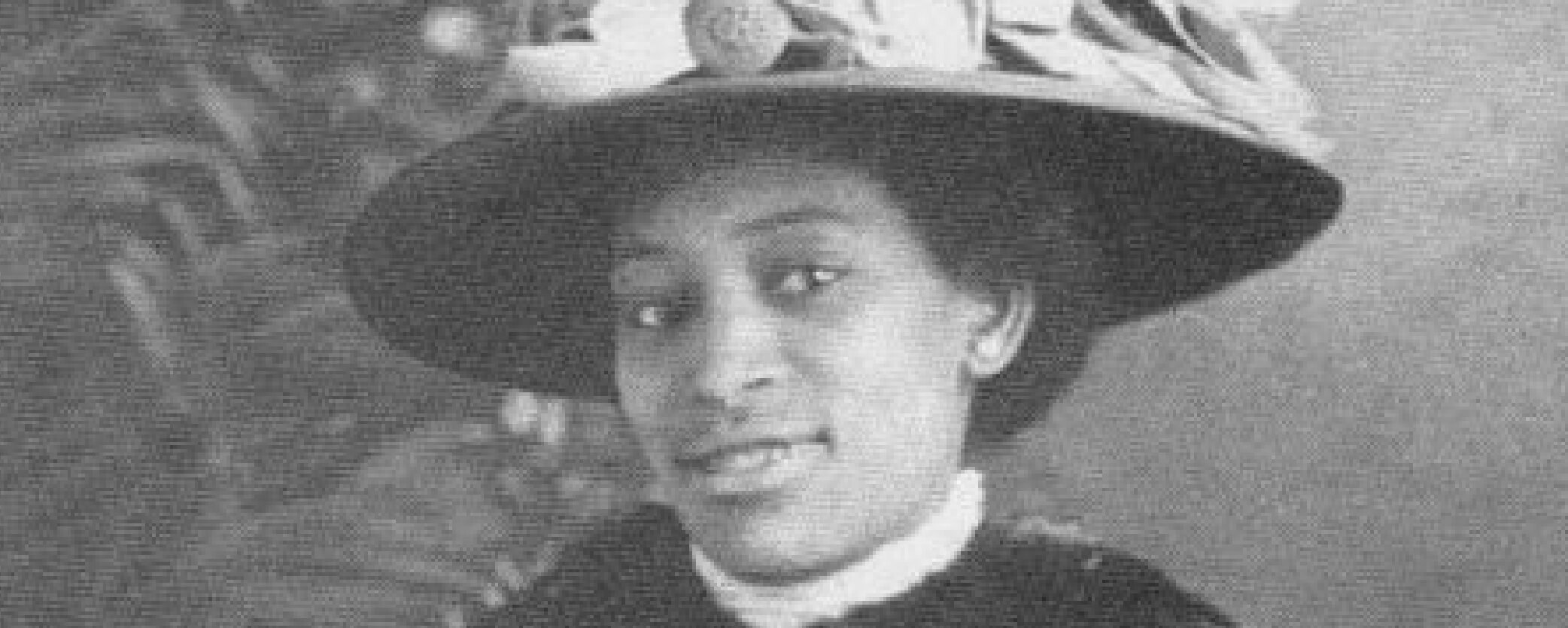 Nora Hendrix
Nora Hendrix is perhaps best known as the grandmother of musician Jimi Hendrix — but she was much more than that.
A lifelong resident of Hogan's Alley in Vancouver, Nora worked as a cook at Vie's Chicken and Steak House, one of the most famous restaurants in the predominently Black neighbourhood. She also co-founded the African Methodist Episcopal Fountain Chapel. Her restored former home recieved heritage designation in 2007, and can be found at 827 E Georgia Street.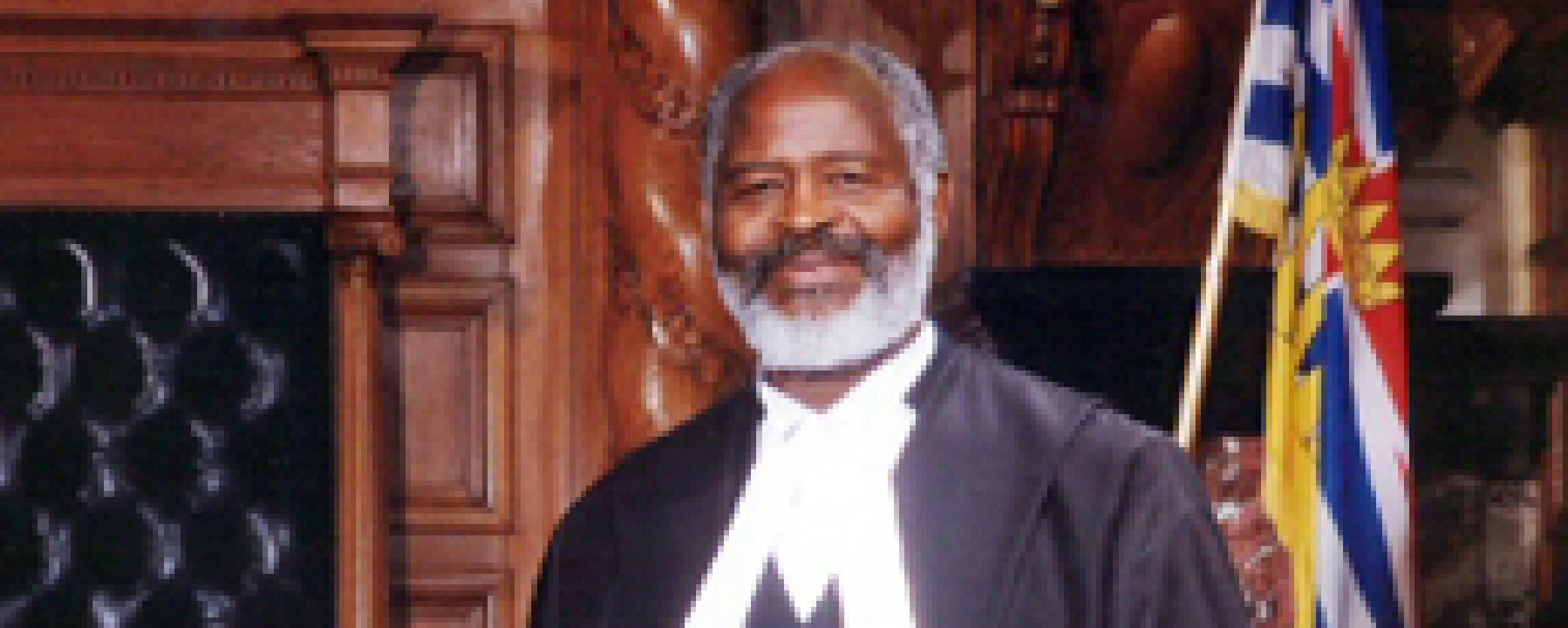 Emery Barnes
A longtime New Democrat MLA, Emery Barnes was first elected to the BC Legislature as a member of Dave Barrett's winning team in the 1972 provincial election, later becoming the first Black person to serve as the Speaker of the House in any Canadian legislature.
Prior to becoming an MLA, Barnes played professional football for the Green Bay Packers in the NFL and for the BC Lions in the CFL. Downtown Vancouver's Emery Barnes Park is named for him.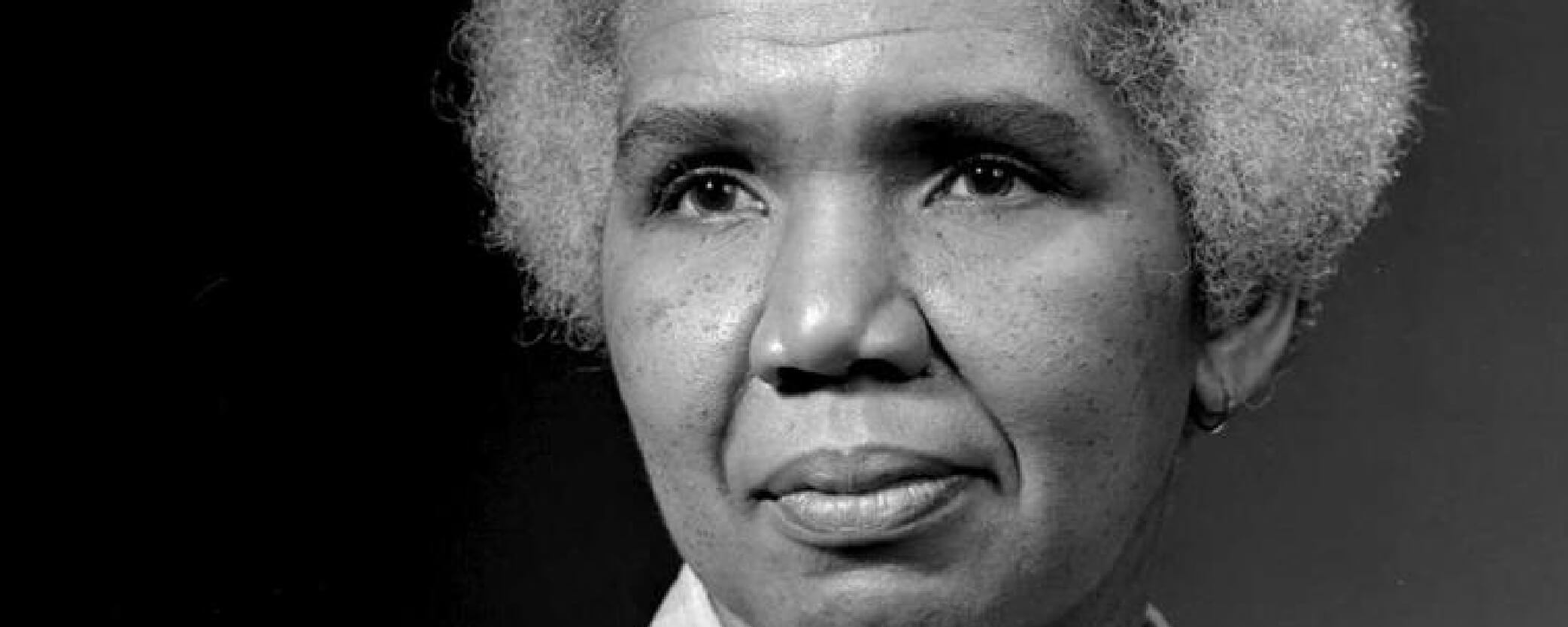 Rosemary Brown
Elected in 1972 in the same cohort of BC NDP MLAs as Dave Barrett and Emery Barnes, Rosemary Brown was the first Black woman elected to a Canadian legislature.
A founder of the British Columbia Association for the Advancement of Coloured People, she also ran for leader of the federal NDP in 1975 — making her the first Black woman in Canada to run for leadership of a Canadian federal party. She was a vocal advocate for women's rights, and an early champion of intersectional feminism, famously saying "To be Black and female in a society which is both racist and sexist is to be in the unique position of having nowhere to go but up."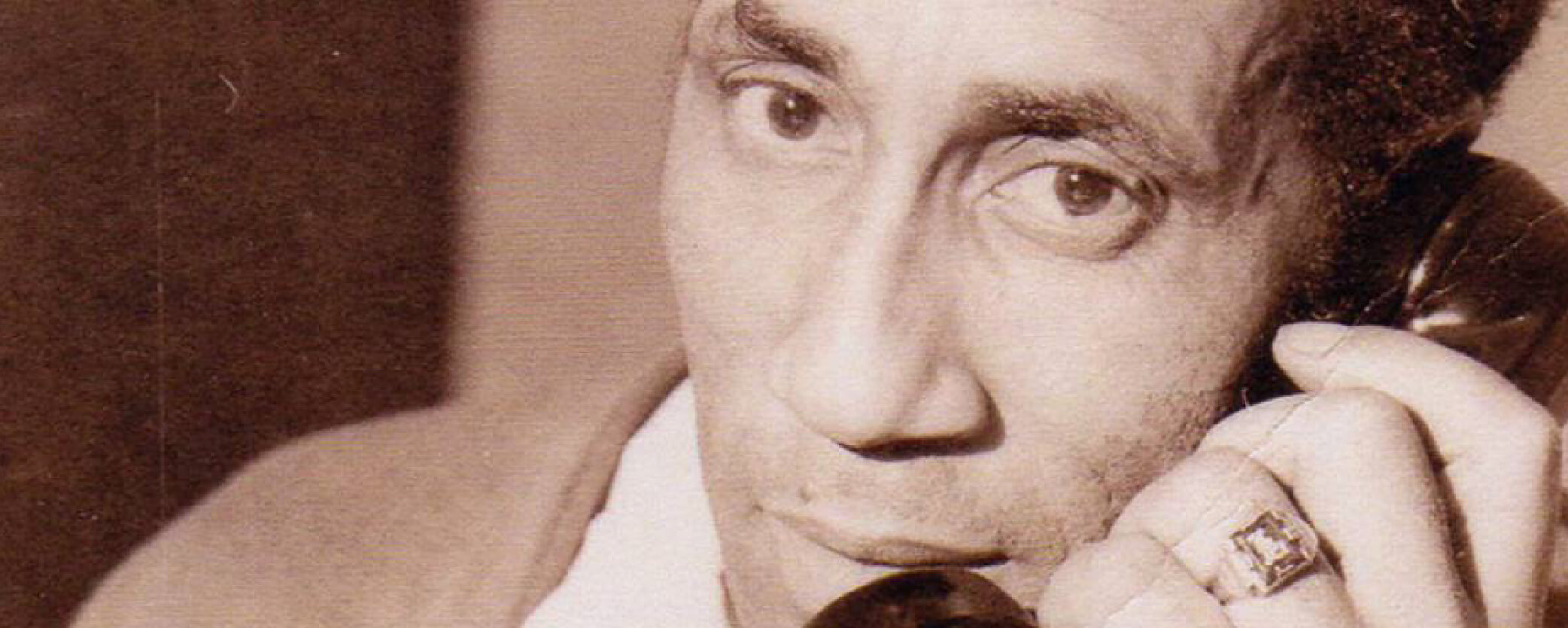 Leonard Lane
An early member of the British Columbia Association for the Advancement of Coloured People, Leonard Lane would go on to found the BC Unity Credit Union and provide loans to Black families looking to buy their first home.
Opening its doors in 1954, the BC Unity Credit Union operated in the basement of Leonard Lane's Burnaby home, providing a safe place for Black people facing institutional discrimination in regards to banking.

Barbara Howard
A member of the Canadian Track Team, Barbara was the first Black woman athlete to represent Canada in an International Competition at the 1938 British Empire Games in Sydney Australia.
After retiring from competition, she returned to Vancouver and set another remarkable first: becoming the first person from a visible minority to be hired as a teacher by the Vancouver School Board. She is an inductee in both the BC Sports Hall of Fame and the Canada Sports Hall of Fame.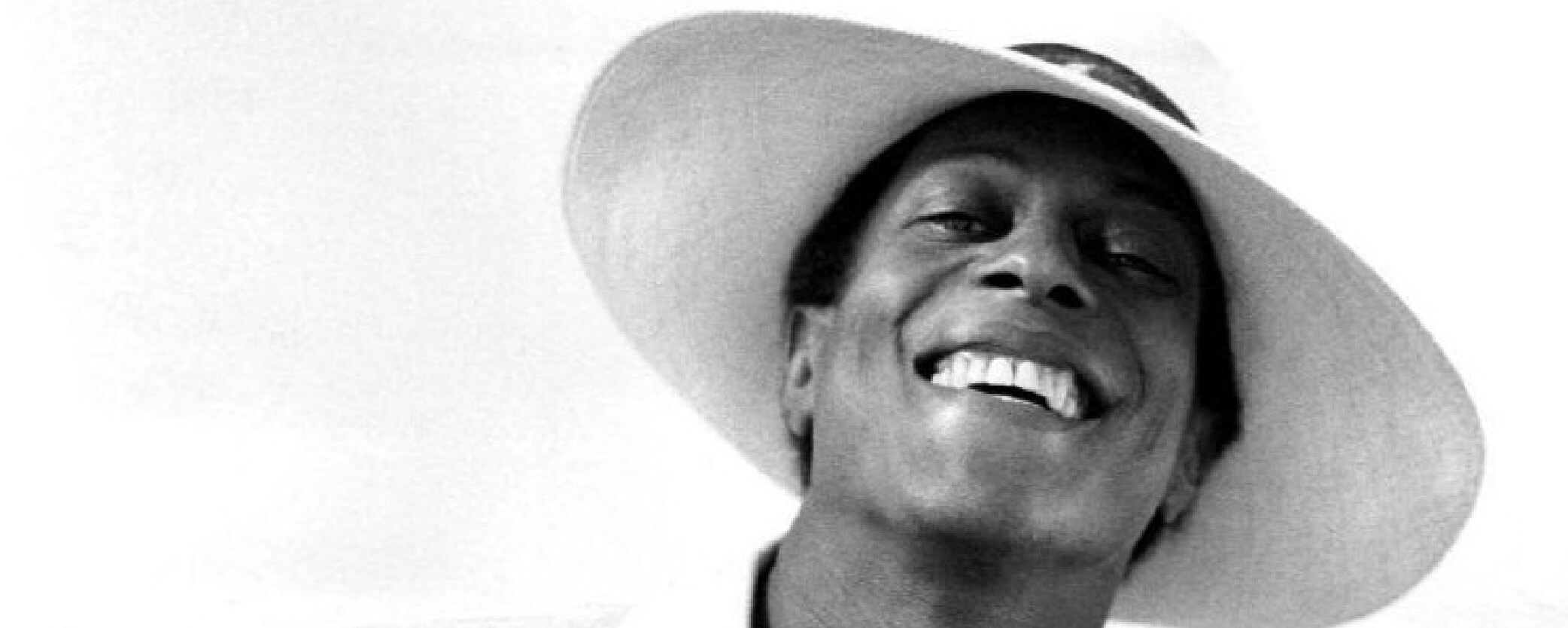 Leon Bibb
An accomplished singer, songwriter and actor, Leon Bibb performed on stages around the world during his career, including Broadway.
Here in BC, he performed regularly at the Arts Club, and was a featured performer in the Canada Pavillion at Expo '86. Later in his career, he created an educational program called 'A Step-Ahead', which used drama and music to encourage secondary students to confront their feelings and personal biases on race relations.
Part of tackling injustice and discrimination against Black people and other people of colour begins with learning more about history.
Over the last year, the Black Lives Matter movement has highlighted the systemic injustice and discrimination Black people and people of colour have faced for generations. Celebrating the accomplishments of impressive Black British Columbians cannot be the end of how we reflect on history, or how we work to improve the future.
Our BC NDP government knows that we need to do better in addressing systemic and institutional racism.As part of this work, we have committed to introducing race-based data collection so we can see where there are gaps in the services people count on and how they can be addressed. We have launched Resilience BC, a new anti-racism network that targets discrimination and hate around the province, and we are developing B.C.'s first anti-racism act, in consultation with communities.
At the same time, we all can take the time to learn more about Black history (the BC Black History Awareness Society's Learning Centre is an excellent place to start), to reflect on our own hidden biases and to stand up and speak out against racism.