A responsible fiscal plan that works for you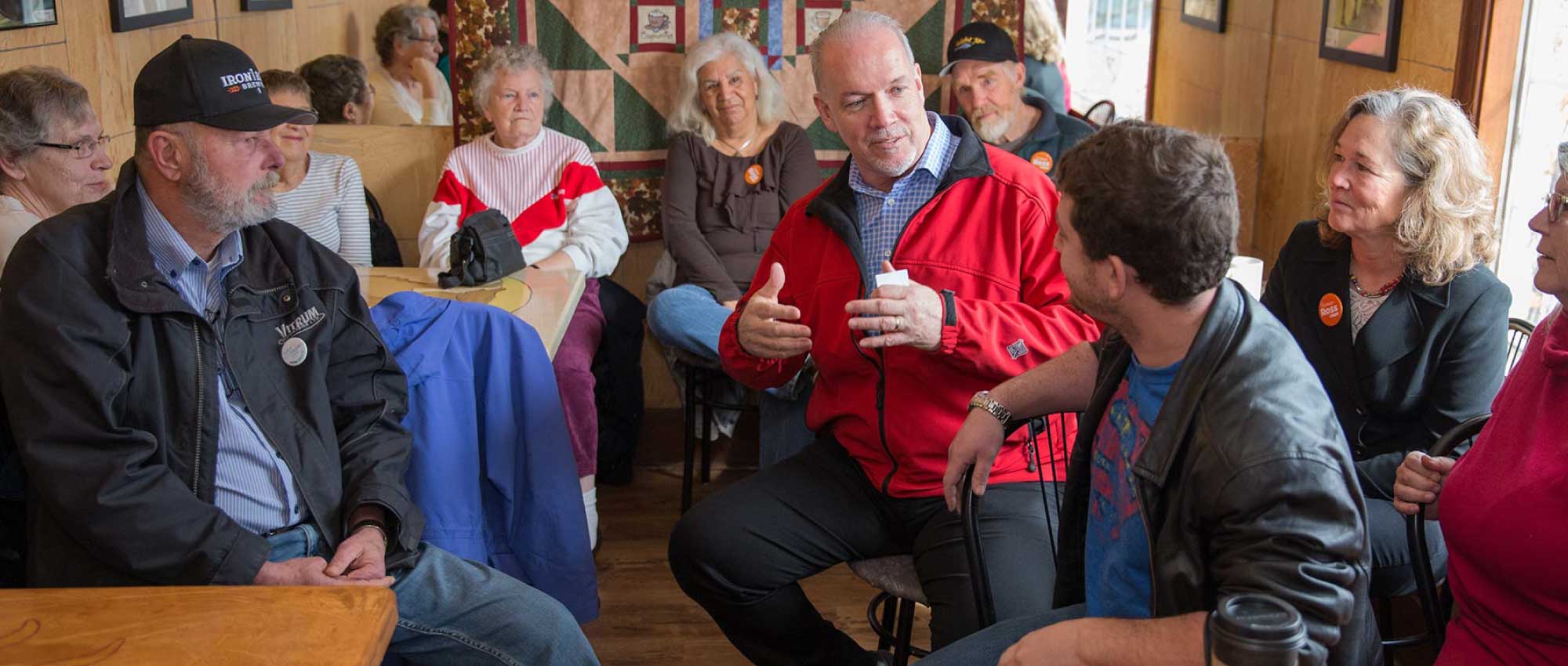 Revenue and savings to pay for better priorities
Christy Clark and the BC Liberals have gutted the services you count on.
They wasted millions in the courts fighting teachers and hurting our kids' education. They caused long wait times for urgent healthcare and have left seniors in care going a week at a time without a bath.
British Columbians are working harder than ever and falling behind thanks to Christy Clark and the BC Liberals. That's because she's been giving the wealthiest British Columbians big tax breaks, while nickel and diming hard-working BC families with endless increases to their taxes and fees.
Our plan shifts the balance back to where it should be. It asks the wealthiest British Columbians and profitable corporations to pay a little bit more, so families like yours can get a little bit ahead.
It's time everyone paid their fair share
We'll restore the tax on BC's highest income earners and increase the Corporate Income Tax rate by one point, putting BC's rate on par with Alberta, Saskatchewan and Manitoba. We'll also collect taxes from the property speculators who are profiting off their interference in Vancouver's housing market.
At the same time we will redirect BC Liberal waste and partisan government spending to programs that matter, like healthcare and education. We'll generate new revenue as we build new schools, roads, hospitals, housing and transit and grow our economy.
Plus we'll eliminate Christy Clark's LNG Fantasy Fund that you paid for with fee hikes and use the money to help eliminate tolls.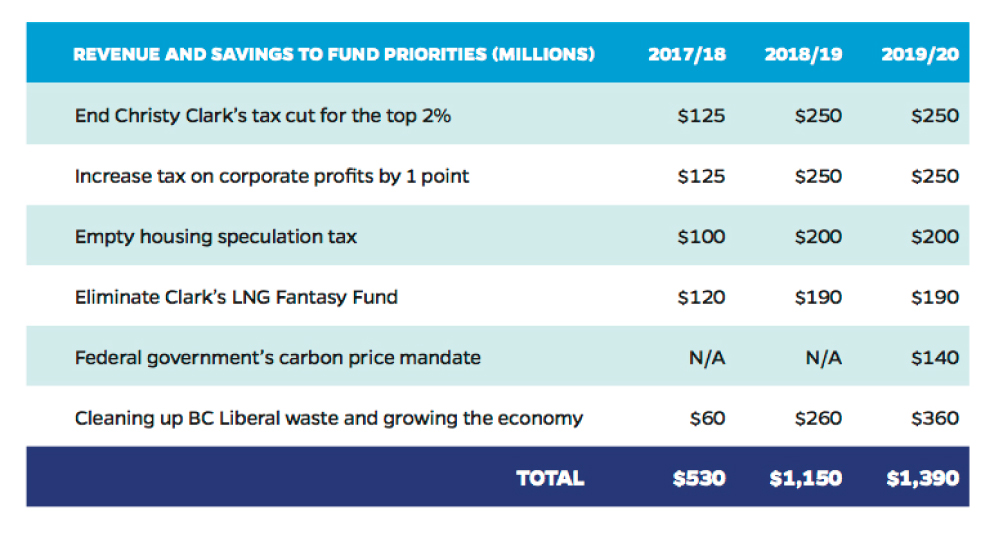 Building a better BC
The BC Liberals made the wrong choices. They spent millions in endless court cases fighting teachers. They wasted millions on botched software programs, partisan government ads and huge salaries for party insiders. All of that money could have – and should have – gone towards providing services to you.
John Horgan and the BC NDP will make different choices that deliver better services, make life more affordable and create thousands of new jobs – without spending money we don't have.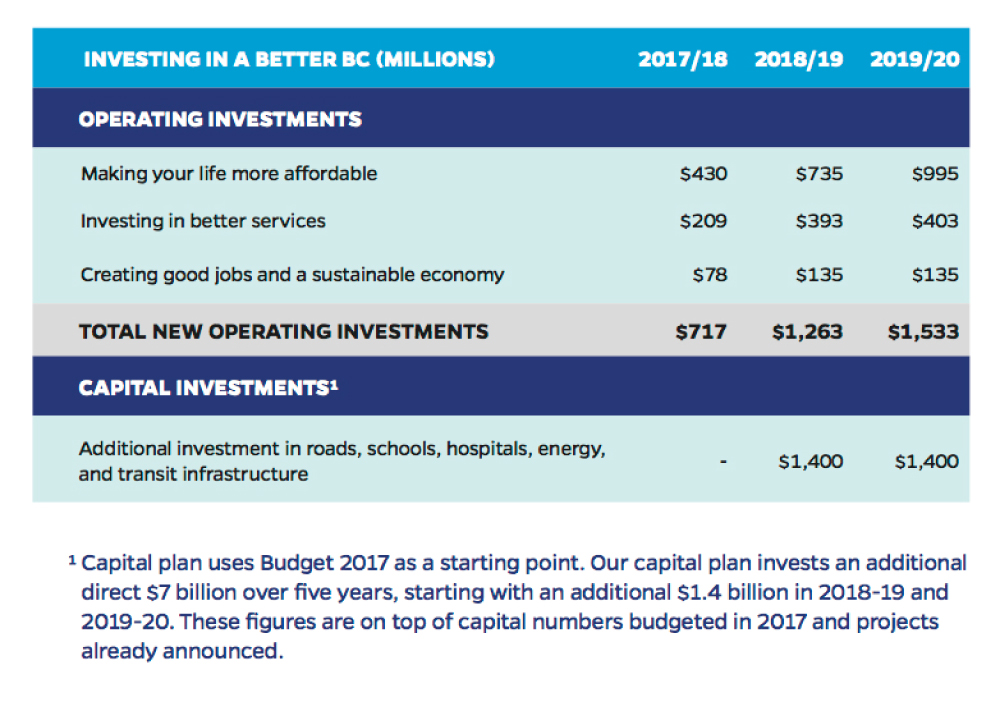 Getting the balance right
By making different choices, and getting our priorities right, we will make life more affordable, improve the services you count on and help create good jobs and a sustainable economy.
We'll do it while working hard to balance the budget each and every year, especially as our economy grows.