Your pro rep questions? Answered.
This fall BC has a chance to replace the status quo with Proportional Representation – a new way of voting that puts people at the centre of politics.
For too long our old, outdated voting system has put too much power in the hands of too few. Pro Rep, used by democracies around the world, provides more choice for voters, more accountability, and more collaboration between parties to get things done for people.
That's why John Horgan and the BC NDP are proud to support pro rep in this referendum — and we hope you do, too.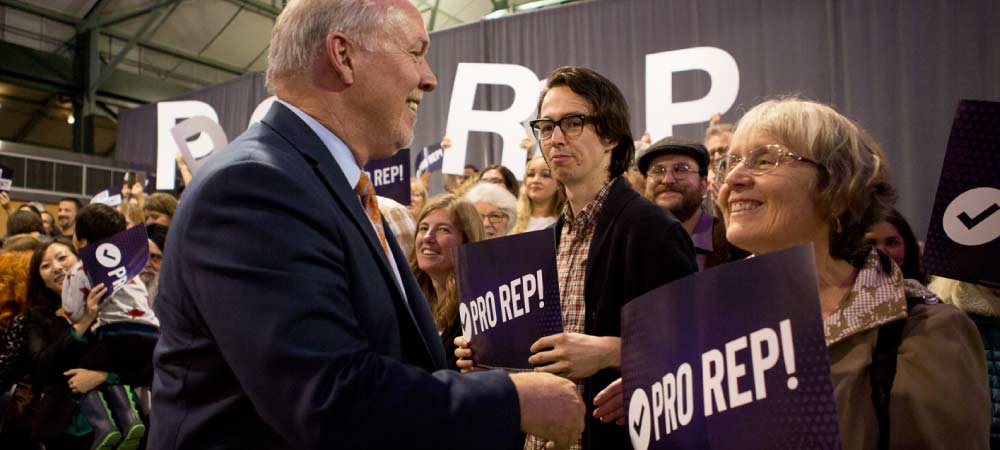 If you're still not sure, or you're looking for a little more information about how to fill out and mail back your ballot, we've rounded up your most frequently-asked questions — and our answers — below.
What is pro rep?
Pro Rep means that when a party that gets 30 per cent of the votes, it gets 30 per cent of the seats. Everyone's vote would count. There would be no more "wasted votes" and no need for "strategic voting".
Most of the world's democracies already use Proportional Representation, and they have stable governments that put people first.
Pro rep reduces voter cynicism, and increases participation in elections. Some of the benefits include:
Higher voter turnout;
More participation by young people;
More choice for voters;
Stronger representation for every region of the province, especially in the North and Interior;
A more diverse Legislature that reflects the population of the province;
More accountable government;
Less influence by political parties and powerful interests and more influence for individual British Columbians;
Less partisan bickering, and more cooperation between parties to get things done for people.
Because no one feels compelled to choose the "lesser of evils" when they vote, parties have to work harder to earn support from voters.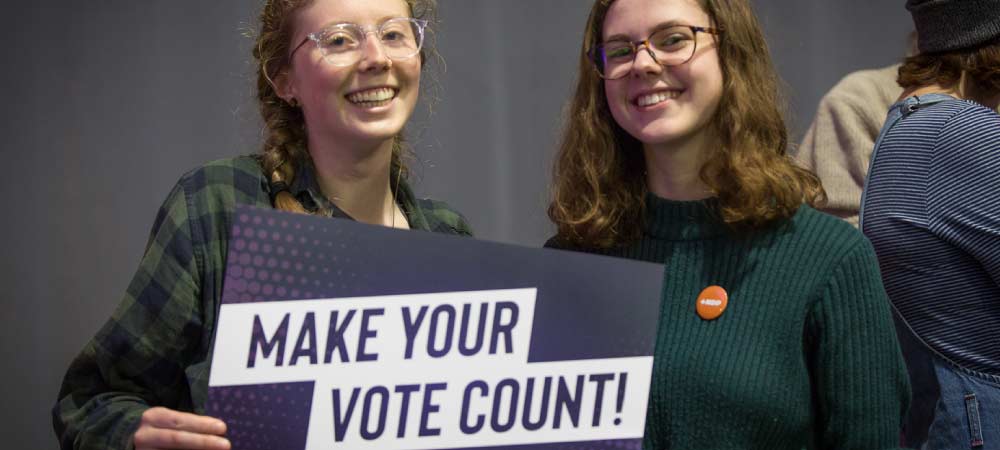 What does pro rep mean for BC?
Switching to Proportional Representation will end the days when a party can get 100 per cent of the power with a minority of votes. With Pro Rep, people get the results they voted for.
In BC, Pro Rep would mean a stronger voice for every region of the province, especially the North and the Interior. It would lead to higher voter turnout, more youth participation, and more balanced Legislatures that reflect the diversity of BC.
What about folks in the North and Interior?
The status quo is not working for the North and Interior. Too many regions are not represented at all in government, and too many people feel left out at election time.
Proportional Representation gives every region a stronger voice. The number of MLAs in each region will be protected, and voters will be able to choose from more parties without worrying about a "wasted vote" or "strategic voting."
With Pro Rep, every region will have some MLAs in government, and some in opposition.
How do I vote?
All British Columbians who are eligible to vote will receive a mail-in ballot for this referendum. Once you get yours, follow these three steps to fill it out:
Read your ballot thoroughly. Once you have filled it out, place it in the privacy sleeve.
Sign the return envelope and fill in your birthdate. Place your ballot and privacy sleeve inside.
Mail your return envelope immediately, or drop it off at Service BC or a local Referendum Office.
Your ballot must be received by 4:30 PM on November, 30, 2018 to count. If your ballot is mailed within Canada, no additional postage is required.
There are two questions on my ballot. Do I have to answer them both?
No. It's fine to answer just the first question if you wish.
What are the three systems in the second question?
The referendum offers a choice of the different Proportional Representation systems. Whichever system you choose will be better than the status quo. The systems are:
Dual Member
Most ridings would be larger than they are right now and voters would elect two MLAs. (A few rural ridings would continue to have one MLA due to geography). The candidate with the most overall votes would become one of the MLAs. The second MLA would be elected based on the proportion of vote each party received across the region.
Mixed Member
Voters would cast two ballots: one for a local MLA and one for a regional representative. The candidate with the most votes would become the local MLA. Regional representative would be based on the party's share of the vote in each region. This is the system used in Germany, Scotland, New Zealand and several other jurisdictions.
Rural Urban
In this system, voters in urban areas would elect multiple candidates, while voters in rural areas would continue to elect one MLA from their local riding. Voters would use the single-transferable vote for urban areas, and mixed member proportional in rural areas. In rural areas, additional MLAs would be elected at a regional level, to make sure that a party's share of the vote in each region is reflected in the region's election results.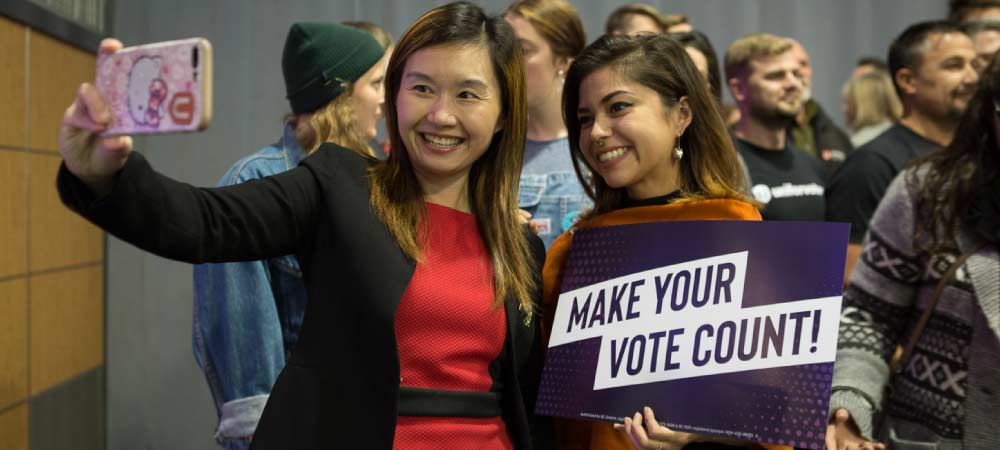 What if I haven't received my ballot?
No problem! Voters who have not received their voting package can ask for a replacement package by visiting www.elections.bc.ca/ovr or calling 1-800-661-8683. Voters can also visit a Service BC office or Referendum Service Office starting November 5.
I'm not a registered voter. Do I still get to vote?
You sure do! If you are an eligible voter but you are not on the voters list, you can get registered and ask for a voting package up until Nov. 23.
To get registered, visit www.elections.bc.ca/ovr or call 1-800-661-8683.
I'm going to be away from my home this month. How will I get my ballot?
Elections BC has you covered and you can still vote in the referendum.
If you've purchased mail forwarding services from Canada Post during your time away, no further action is required on your part. Your voting package will be forwarded to your temporary address.
Otherwise, you can provide your temporary address to Elections BC by calling 1-800-661-8683, or emailing voterservices@elections.bc.ca with the following information:
full name
date of birth
residential address in BC
mailing address where you will be staying between late October and early November
Remember to check that you are registered with Elections BC at your permanent address by visiting www.elections.bc.ca/ovr or calling 1-800-661-8683.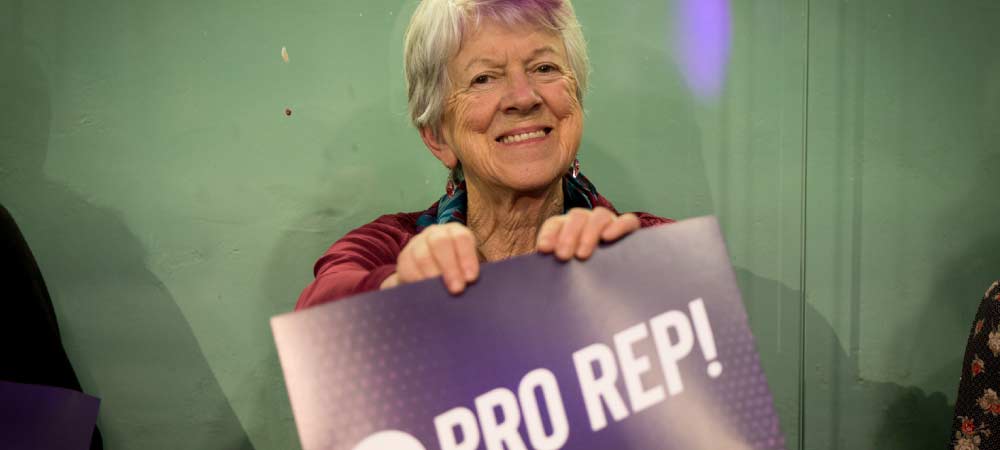 Will the labour dispute at Canada Post impact this referendum?
Not at this time. Workers at Canada Post are conducting rotating strikes that are not impacting the referendum. Elections BC has announced it will extend the voting deadline if the dispute escalates to the point that the referendum is impacted.
What's the last day to request a new ballot?
November 23.
When is the absolute deadline to drop off my ballot?
4:30pm on Friday, November 30. You can drop off your completed ballot at one of these referendum offices across BC.
How can I help bring pro rep to BC?
If you're voting for pro rep, let us know below: