8 big things the BC NDP has done for workers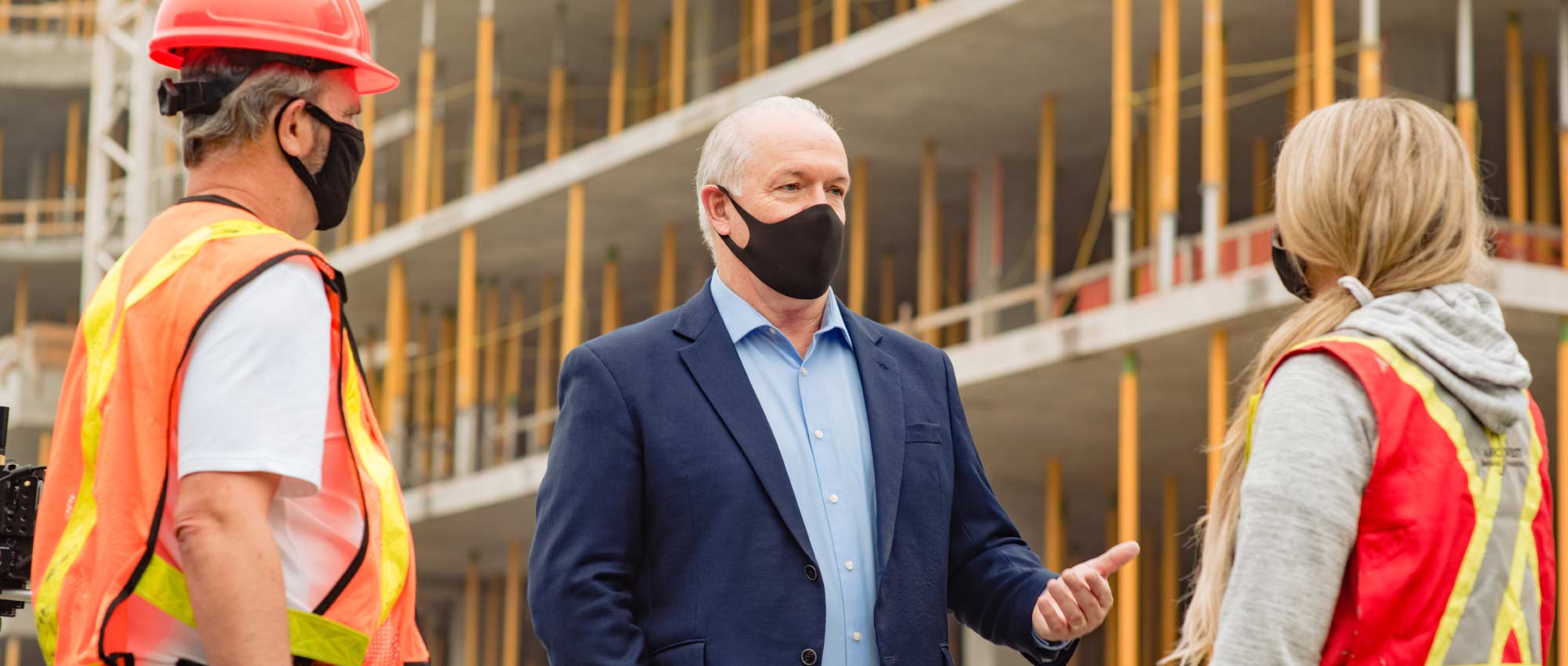 Monday, September 6 is Labour Day. It's the unofficial end to summer, and a day to celebrate the achievements of the organized labour movement.
After all, without them, we wouldn't have a lot of the things modern workers take for granted – like the 40 hour work week, the 8 hour work day, weekends and statutory holidays.
Since the BC NDP formed government in 2017, we've worked hard to improve life for BC's workers and their families. After all, they're the ones who keep this province and our economy going strong.
Here are just a few of the big things we've done in the last 4 years.
We made employment laws more fair
We eliminated the BC Liberals' unfair server wage and we're gradually increasing the minimum wage for piece-rate farm workers, resident caretakers and live-in camp leaders, and live-in support workers. We also updated BC's employment standard regulations and Labour Code — including banning child labour and increasing the minimum working age in our province from 12 to 14.
We protected temporary foreign workers
Workers who are only in our country for a short time deserve protection, too. Our Temporary Foreign Worker Registry helps protect them from exploitation and abuse, as do our new government licensing requirements for foreign worker recruiters.
We increased the minimum wage
We implemented a plan for regular, measured and predictable increases to the minimum wage, bringing it up to $15.20/hour in June 2021 and eliminating the unfair server and 'training' wages implemented by the BC Liberals.
We made it easier for people to report abuse at work
It can be scary to report challenges in the workplace. We improved and simplified the process by which workers can make complaints to the Employment Standards Branch, and got rid of the BC Liberals' "self-help kits".
We banned Contract Flipping
We repealed the unfair BC Liberal laws that allowed health care companies to fire workers and hire them back at lower wages. Back in 2002, the BC Liberals changed the laws restricting the BC government from breaking its union contracts. Because of that, 4,000 workers – many of them women of colour — lost their jobs, and were forced to take back their old positions at much lower wages with a new corporate employer. We repealed that law last year, and just a few weeks ago, we announced that we'll be bringing those workers back under government contracts, where they belong.
We supported local workers with Community Benefit Agreements
We've invested more than $20 billion in creating jobs and building new hospitals, bridges, roads, and schools all over BC. We're also ensuring good-paying jobs, better training and apprenticeships, and more trade opportunities for Indigenous peoples, women and youth.
We've invested in more post-secondary seats for workers in trades and tech
We're investing in the workers of tomorrow by creating thousands of new training seats at post-secondary institutions across BC — including 2,900 in technology alone.
We made it easier for firefighters to access the support they need
They keep our homes and families safe, and we need to take care of them too. That's why we amended the Workers Compensation Act to allow firefighters, wildfire firefighters, fire investigators, and firefighters working for First Nations and other Indigenous organizations easier access to workers' compensation.
We introduced paid sick leave for workers dealing with COVID-19 and paid leave for workers to get their vaccine
While COVID-19 swept the world, we introduced paid sick leave to support workers to stay home when they are sick during the pandemic. In 2022, we'll introduce permanent paid leave.
Once vaccines were widely available, we introduced paid leave for people to get their COVID-19 vaccine so workers who miss shifts to protect themselves and their community can do so with peace of mind that their wages and employment are protected.
Workers and their families power this province — and we're proud to stand with them on Labour Day, and every other day. Happy Labour Day!