Announcing our three commitments for a better BC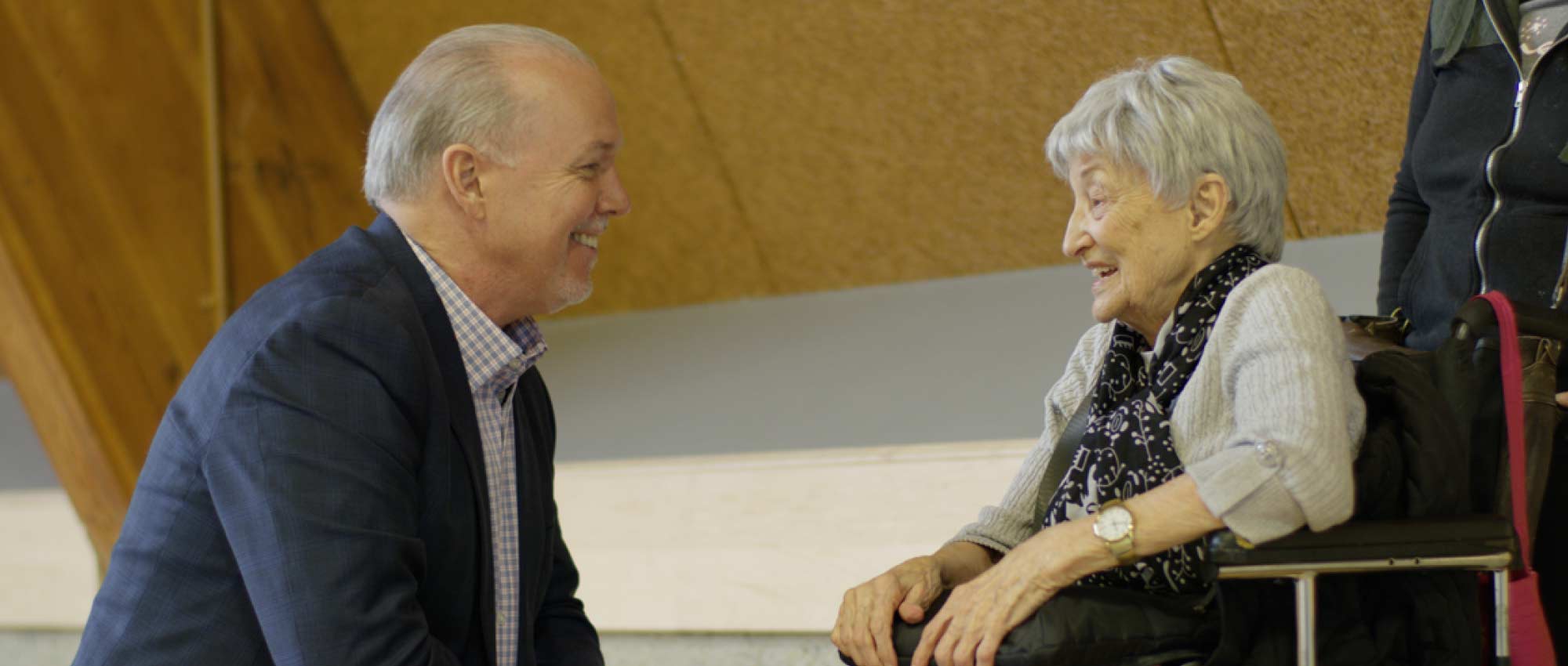 In just 5 days, British Columbians will head to the polls and elect a new government.
Between now and then, you'll hear a lot from us about what a BC NDP government led by John Horgan would mean for you — starting with the new video we launched today.
We've called it 'Commitments' after the three main three promises we're making to British Columbians.
Watch it right now:
The job of a Premier is to make life better. Here's what you can count on from John Horgan and the BC NDP:
Making Your Life More Affordable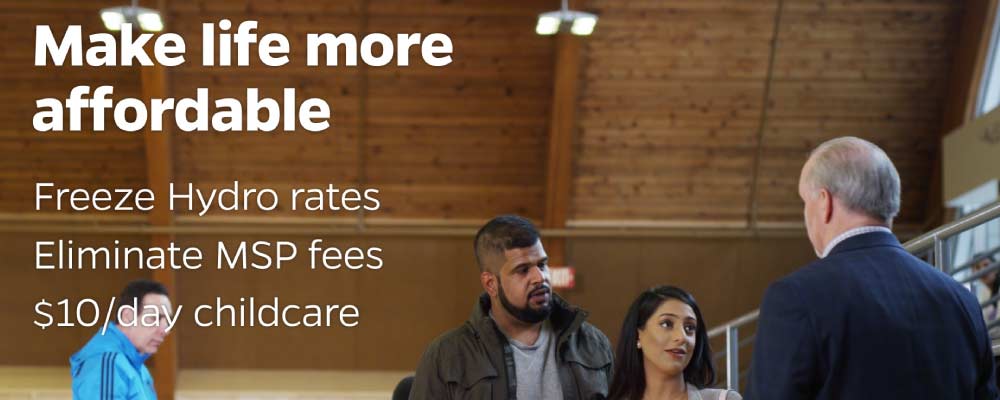 There'll be more money in your pocket at the end of each month because we'll take immediate action to make your life more affordable.
Improving the Services You Count On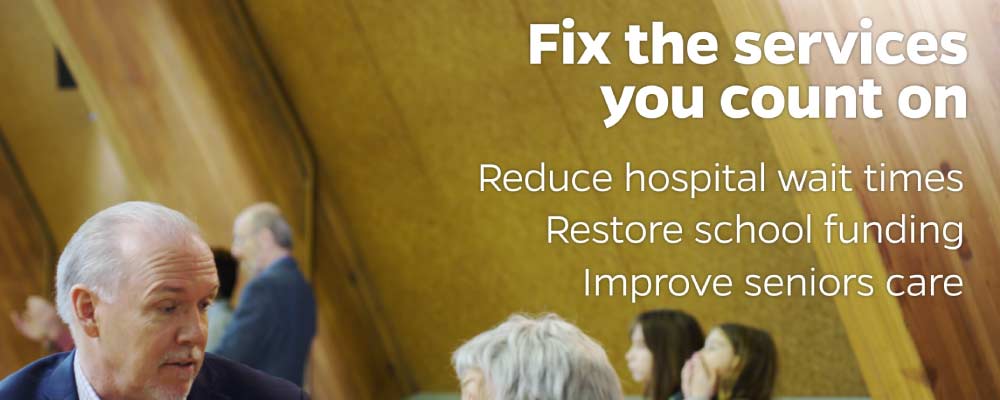 You and your family can count on improved services, especially in health care and education. Young people will have every opportunity to succeed in life and seniors can age with dignity.
Good Jobs and a Sustainable Economy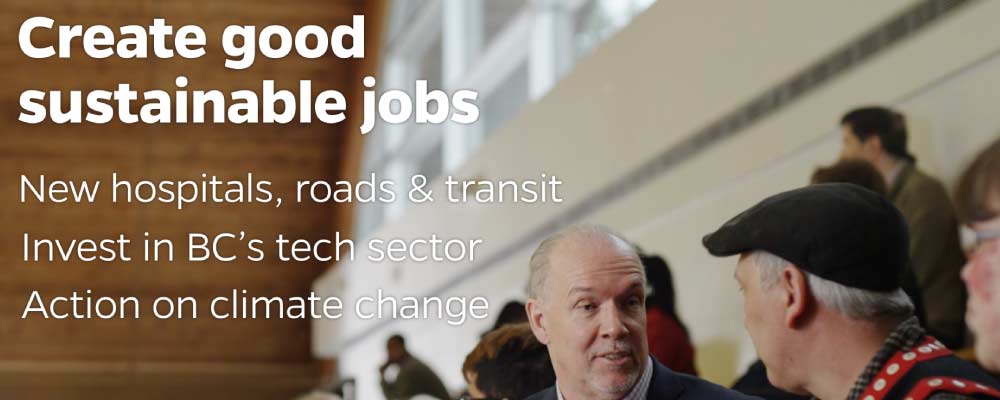 There will be thousands of good jobs with better wages in every corner of BC as we build a sustainable economy.
Government should be about a Premier and MLAs who work for you, not just their wealthy donors.
As John says in the video: "People aren't asking a lot from government, but Christy Clark's BC Liberals are making things harder for them. I want to make life a little easier, and a lot better. Today I'm making three commitments to British Columbians: I will make life more affordable, fix public services, and create sustainable jobs for the future."
Want to learn more about our plan for BC? Sign up to receive our platform right when we launch it.