British Columbians want a new government. We're going to make sure they get it.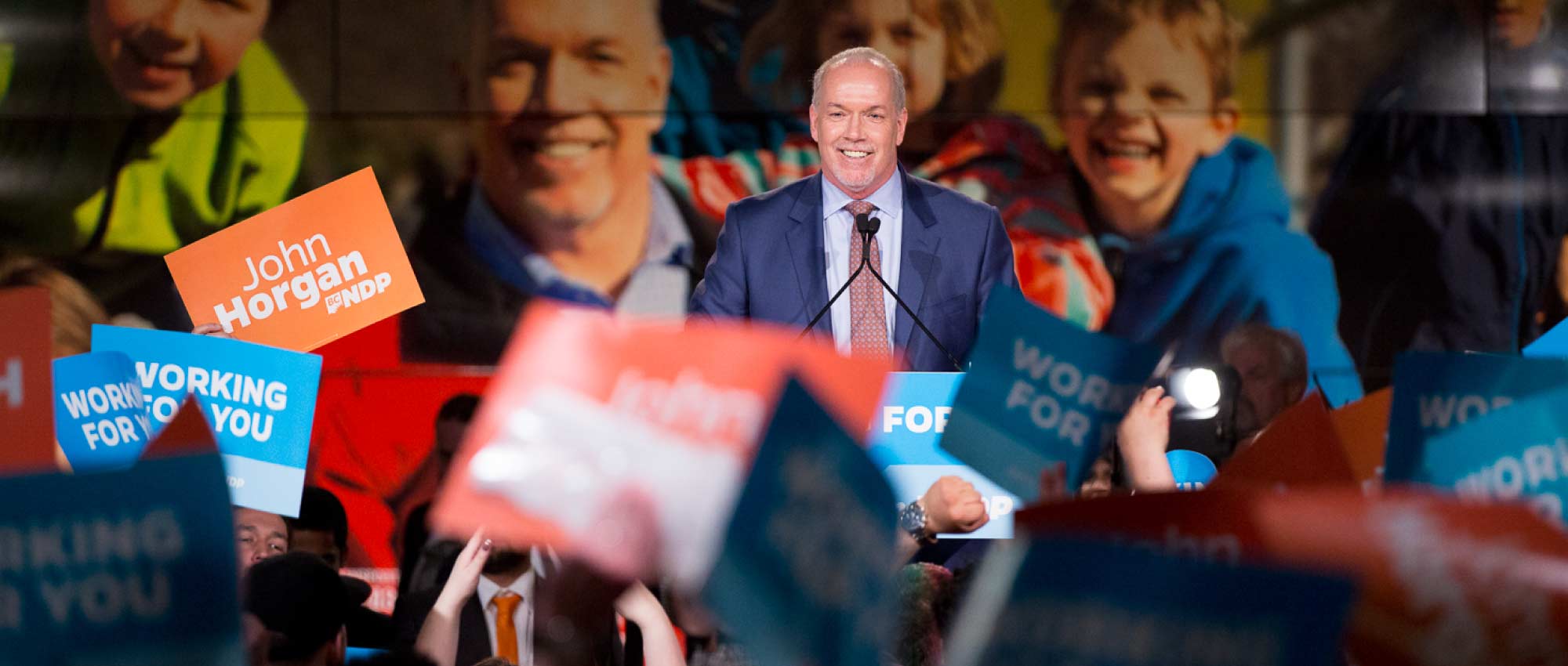 10 days ago, British Columbians did something remarkable.
They voted, overwhelmingly, for a change in government.
In the largest turnout for a provincial election in years, they voted to send at least 41 New Democrats and three Green candidates to the legislature. They sent a clear message to Christy Clark and the BC Liberals that they're tired of a government that works for its rich donors. They want one that works for them.
But, because of our broken electoral system, Christy Clark still claimed victory — for now.
There are still more than a hundred thousand ballots to be counted, plus recounts in several ridings. While we all wait to see the final tallies, New Democrats are already working hard to make sure British Columbians get the government they voted for, even if some of them didn't vote directly for us.
Since the election, we've been talking with Andrew Weaver and the Green Party.
We know there's a lot of common ground between our two parties. We both know it's time to ban big money from our political system. We both want electoral reform. We agree that Kinder Morgan's sevenfold increase in tanker traffic in Metro Vancouver is a bad idea. We want to do more on climate change, invest in education, childcare, and improve health care services.
We're hopeful that Andrew Weaver and his Green party MLAs will want to work together and make sure we get a new government so we can fix the important things that will make people's lives better.
Just as we worked hard for every single vote across the province, we will work to find common ground with the Green Party, so that together we can work in the interests of all British Columbians.
But, we're not the only ones at the negotiating table. Christy Clark and the BC Liberals are there, too.
Even though people said very clearly in this election that they don't support the choices the BC Liberals have been making, Christy Clark is going to do and say everything in her power to convince Andrew Weaver and the Green Party to help her hold onto the job of Premier.
That's not what most British Columbians want, and after all that Christy Clark has said and done, how can anyone take her at her word now?
People are already letting their newly elected MLAs know that they didn't vote for four more years of Christy Clark. I encourage them to continue making their voices heard.
Yesterday I met with the New Democratic caucus for the first time since the election.
They're talented, compassionate, experienced and capable. They represent the diversity of this great province, and I couldn't be more proud to join them in Victoria at the Legislature to fight for real people on big issues that matter. We put people at the heart of our campaign. We'll do the same with our government. Whether voters cast a ballot for us or for someone else, we're committed to standing up for them.
Though it's been a long ten days — and there's a few more to go — I'm optimistic that, in the end, all of us who share the same values can come together and work for people.
After sixteen years, British Columbians have waited long enough.