Care when you need it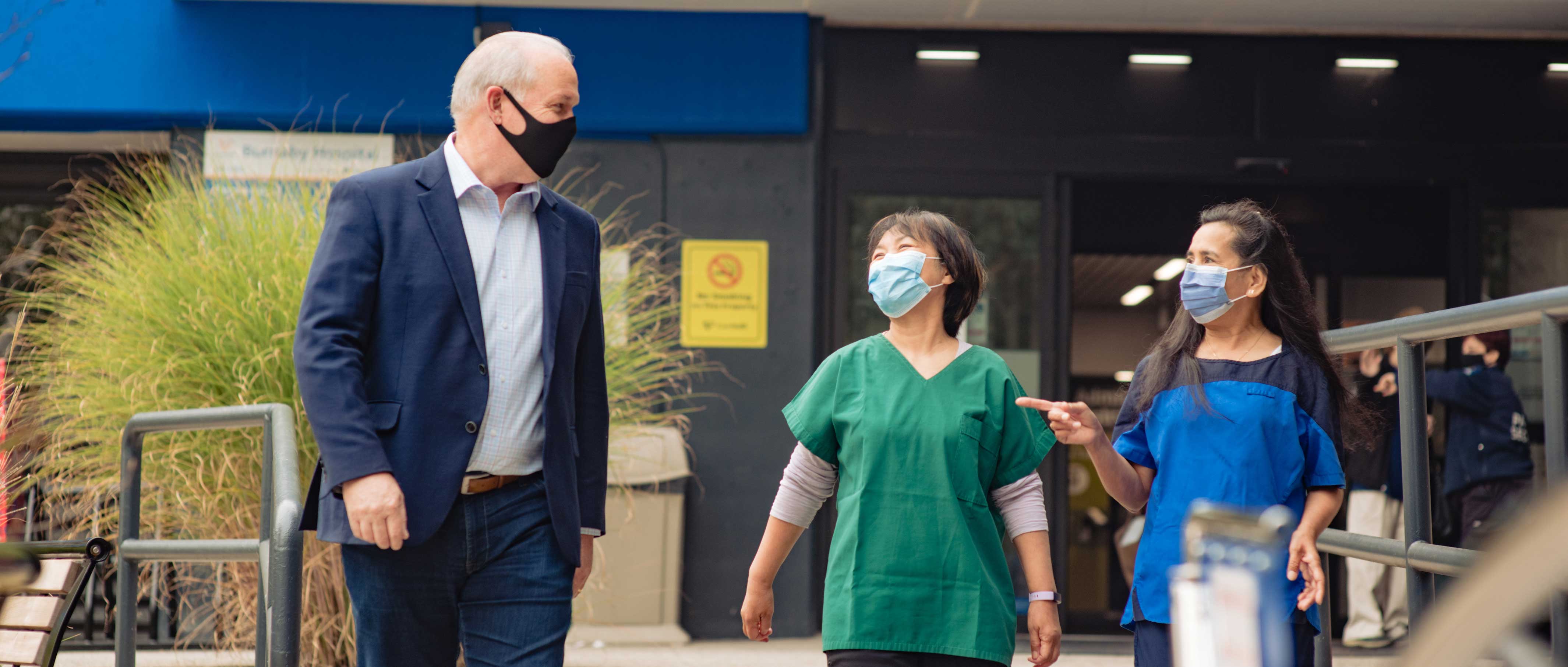 The COVID-19 pandemic has shown that when our health care system suffers, we all do.
For too long, health care in this province was crippled by cuts and neglect from the BC Liberals – wait times for surgeries and tests were out of control as they gave tax breaks to the wealthy and well-connected.
Despite doubling MSP costs for families, it was harder and harder for people to get care under the BC Liberals. When John Horgan and our BC NDP team took office, our MRI wait times were the longest in Canada.
Under John Horgan and the BC NDP, wait-times for MRIs have been cut in half, and the wait for knee and hip surgeries has gone down by one month. The BC NDP has added four new MRI machines to make sure people can get an exam quickly and close to home.
With the pandemic forcing a pause in scans and surgeries, many of us were anxious to have treatments resumed again.
Thanks to front line workers and a government that fights for you, we are already over two thirds of the way through the COVID surgery backlog.
There's still much more to do, and we need to keep strengthening our health care system. To keep people safe during the pandemic, we've invested $1.6 billion more into the healthcare system and plan to hire 7,000 more staff to support seniors care.
John Horgan and the BC NDP are looking out for people during the pandemic – and making sure we all get the care we need.
That's what we all should be focused on. Instead, Andrew Wilkinson is planning $3 billion in tax cuts for wealthy speculators and BC's biggest businesses. But tax cuts like that aren't free. It would mean fewer resources for hospitals and longer wait times for people. They could bring back unfair MSP premiums, and make health care contingent on your ability to pay. Those are the wrong priorities, especially right now.
On health care, the choice in this election is clear: we can go back to a government that puts the needs of the wealthy and well-connected first, or we move forward with John Horgan's plan to reduce wait times for all of us.