Everyone needs a place to call home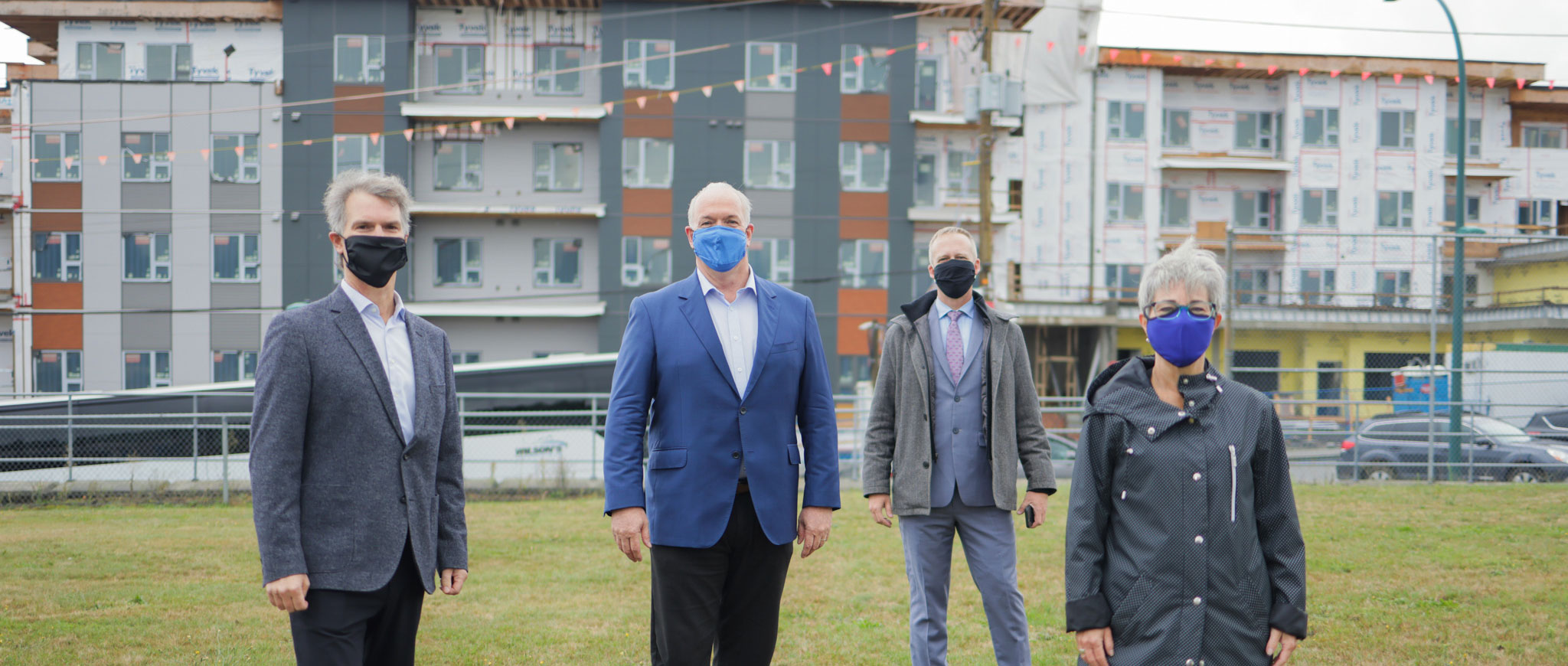 What does it look like when a government puts people first?
It looks like 25,000 new affordable homes built or on their way, in communities large and small right across BC.
Because nothing is more important for people than having a place to call home. The BC NDP has been working hard to make sure people have affordable homes -- building partnerships with local governments, First Nations, non profits, and communities across BC to get shovels in the ground and hundreds of projects underway in just a few years.
We're making progress. But we know too many British Columbians are still struggling to pay their rent or buy their first home.Lack of affordable housing for people is one of the biggest challenges we face in our province -- and it's been years in the making.
The BC Liberals created the housing crisis by putting wealthy speculators and big developers ahead of people for 16 years. Now Andrew Wilkinson wants to reverse the progress we've made. He would cancel our successful speculation tax — driving up housing prices and rents.
That would turn 11,000 new rental units back into empty condos. And the $80 million a year that is now being used to build affordable housing? It would be handed back to real estate developers. Wilkinson and the BC Liberals would turn the clock backwards.
In just three years, John Horgan and the BC NDP have made big advances. We cut the annual rent increase and made sure renters had the protections they needed. By cracking down on speculation, we've turned empty units into housing for people. And tens of thousands of new affordable homes are built or on their way in 90 communities across the Province.
These are homes where people can raise their families and create community. Because not everyone is rich and well-connected, but we all deserve a safe, affordable place to call home.
We can't stop this critical work now.
The choice in this campaign is clear. Andrew Wilkinson and the BC Liberals would put those at the top first. Or, we can move BC forward with John Horgan and the BC NDP, and our plan to keep making life more affordable for everyone.