Four reasons BC is a good place for beer and wine producers (and three ways to make it even better)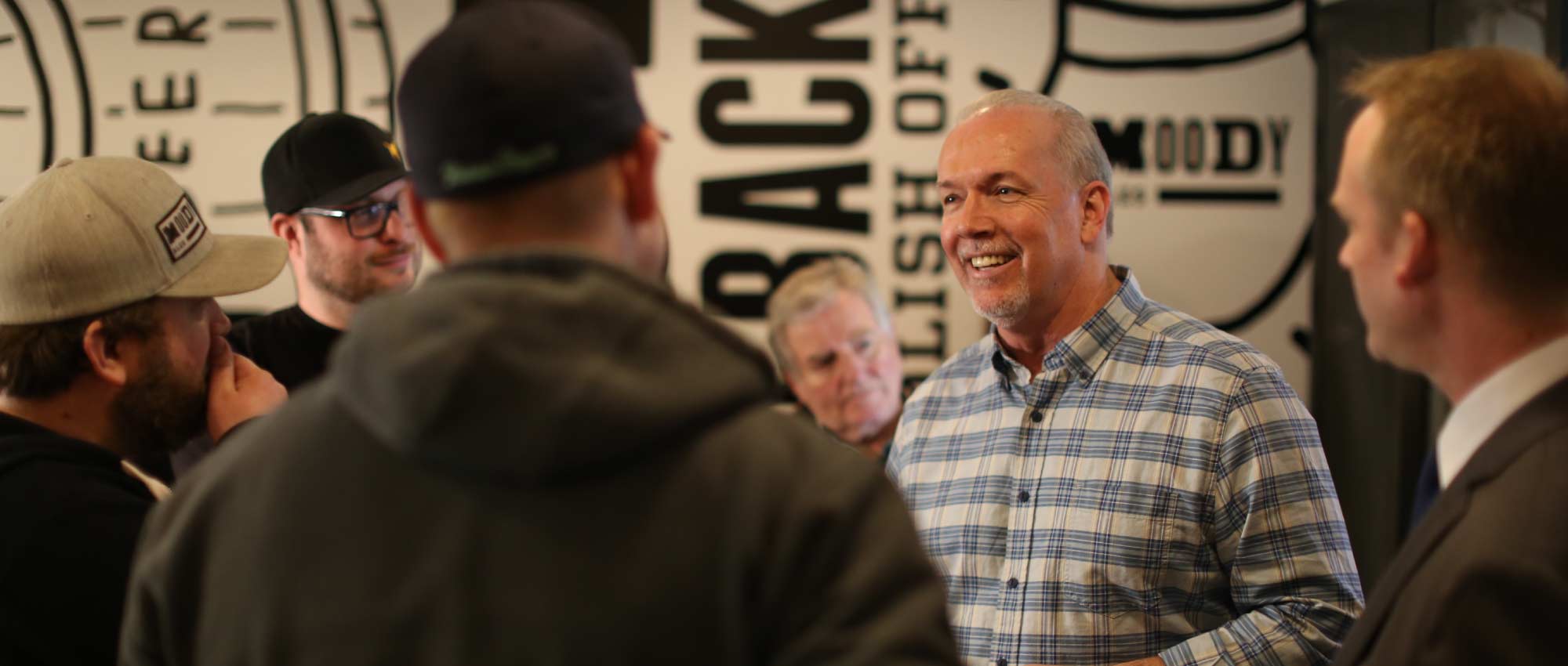 We grow a lot of incredible things here in BC.
From fresh fruit and vegetables, to grains, to trees, there's abundance in every corner of our province. And though we'll always be known for our orchards, one of our fastest-growing agricultural sectors is wine and beer making.
Our wineries and breweries are growing up fast, but we need to do more to help them reach their full potential. Here are a few things you might not know about these two vibrant, dynamic industries.
1. We have five world-class grape growing regions – and four more emerging ones.
The first wine-producing vines were planted in BC in the late 1970s. Since then, the industry has exploded. Now there are 929 vineyards in BC and 278 active wineries in our province. Our grape growing regions include the Okanagan, Similkameen and Fraser valleys, plus Vancouver Island and the Gulf Islands.Growers are also planting vineyards in the Shuswap, North Okanagan, Thompson Nicola and the West Kootenays. Together, they grow more than 80 different types of grapes for making wine.
2. Our wines and beers are winning awards around the world.
If you've ever tried BC wine and beer, you'll know that we're creating something really special here. The world's most important wine and beer experts agree, too. They've awarded BC wineries and breweries top honours in multiple competitions. Naramata's Joie Farm Winery won best Canadian winery in the 2013 New York International Wine Competition. Burrowing Owl Winery has won more than 100 awards, including a silver at last years International Wine and Spirits Competition. In beer competitions, BC breweries picked up some hardware of their own. Two Vancouver area breweries – 33 Acres Brewing, and Powell Street Craft Brewery – won bronze at the 2016 World Beer Cup. It's the most prestigious beer competition in the world.
3. Our brewers and winemakers aren't afraid to try new things.
Some of our breweries and wineries have big inventories, but a majority of them are smaller operations, run by just a few dedicated folks. Working with smaller volumes of wine and beer allow them to be extremely creative and try some really interesting flavour combinations.
Storm Brewing is one of the originators of Vancouver's quirky craft beer scene. They're known for crafting small batches of beer with "interesting" flavour combinations like a cantaloupe mint pilsner, or a chocolate chai stout. Also, if you're in Vancouver on a Friday afternoon – you can stop by for a beer and ice cream float (it's not as weird as it sounds).
On Vancouver Island, Cherry Point Winery is famous for its blackberry port. It's made from local blackberries that grow along the banks of the Cowichan river. A few minutes up the Island highway you'll find Venturi Schulze winery – one of the only wineries in British Columbia making balsamic vinegar in the traditional Italian style.
4. We're growing fast!
One of the most rewarding things about buying wine and beer from BC producers is knowing that you're supporting local workers. It seems people here in BC really get that. According to a study released last month by the Canadian Vintners Association, the BC wine industry is worth $2.8 Billion – and growing every year.
Breweries aren't that far behind. In 2014, the craft beer market employed 2,500 people, and represented about 10% of the overall beer market in BC – doubling sales since 2009.
All of that is good news for BC. But we should never stop trying to make things better.
Earlier this week, John Horgan announced the BC NDP's plan to support the growth and development of our province's wine and beer industries. There are three key points in the plan:
Promoting and marketing BC-grown products
Supporting local growers and producers is a big deal for lots of BC consumers. Previous BC NDP governments ran a program called 'Buy BC' which promoted BC-grown and produced goods. A government led by John Horgan would bring that back so you can easily find wine and beer that's grown here for your next BBQ or patio party.
Thinking big for the future
A BC NDP government led by John Horgan will establish a BC beer, wine and spirits advisory panel, composed of industry leaders, experts and entrepreneurs to advise on ways to grow sales and strengthen the industry. Through this panel, and the Buy BC program, we'll make sure BC wines and beers are on store shelves at home, across Canada and beyond.
Helping the next generation of brewers and vintners
Becoming BC's next top brewer or winemaker takes luck, talent and a good education. A BC NDP government will work with BC colleges and universities to develop and offer top-quality programs in wine education, viticulture and beverage management, ensuring young enthusiasts can build a career and growers and makers can find the skilled staff they need.
Of course, all of these investments and improvements in our wine and beer industry depend on one thing: electing John Horgan and a BC NDP government on May 9. To pledge your vote and find out other ways to get involved, click here.
A toast to our beautiful, abundant province – and to a delicious future ahead!