It's time for a new kind of government in British Columbia.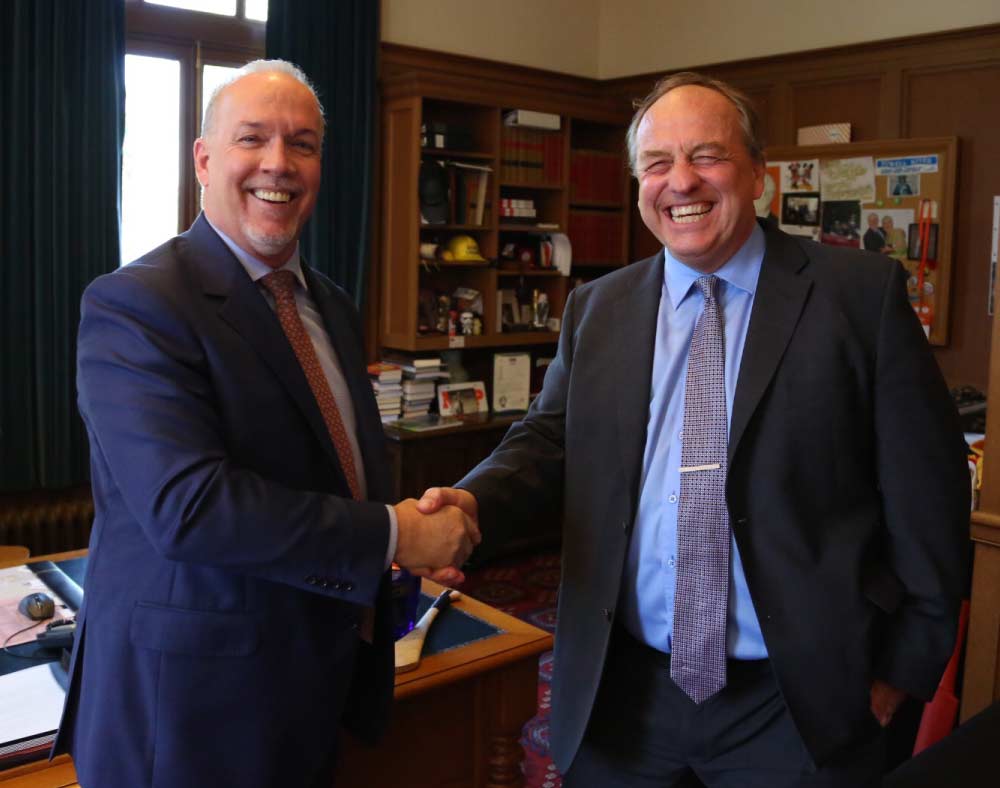 Yesterday, I joined my colleague Dr. Andrew Weaver of the BC Green Party to announce that we'd reached an agreement for our parties to work together.
It's the first step towards forming a new minority government - and it's a pretty big one, too.
The voters of British Columbia told us a lot of things on May 9 about the type of government they wanted to see, and one thing was crystal clear: They wanted change.
Now, in the first agreement of its kind in BC government history, our party and the BC Green Party are ready and willing to make that happen.
This four-year agreement gives BC voters the stable and secure government they want, and allows both of our parties to focus on the things we promised in our campaign - making life more affordable for all British Columbians, improving the services we all count on, making sure the economy works for everybody, and fixing our broken electoral system.
To everyone who has emailed, tweeted, called, messaged or signed a petition in the last few weeks to tell us about the kind of government they want to see: please know that we've heard you loud and clear.
This deal is happening because of you. And we want you to be a big part of it.
As BC NDP and BC Green caucus members sign the agreement today at the legislature, we're inviting all British Columbians to add their own signatures in support.
If you're ready to be part of a new way of doing politics in our great province, please join us and add your signature in support of this agreement.
Let's do this, British Columbia. Together.
Read the full text of our agreement below: