Let's keep February celebrations small, local, and apart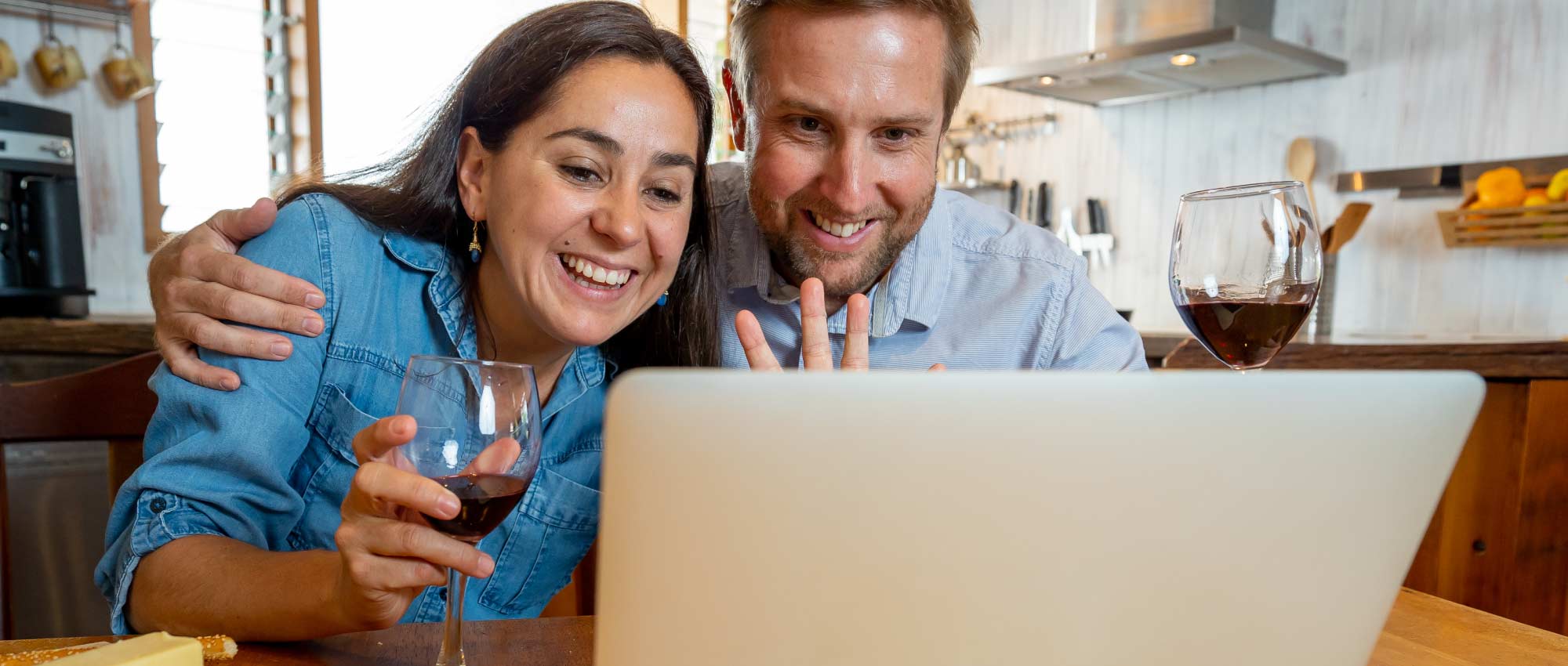 British Columbians have buckled down and done the hard work of fighting COVID-19 together.
Many of our favourite winter holidays were spent with only the members of our households. That's made a difference in our COVID cases — but our hard work isn't over yet.
This February, it's on all of us to celebrate apart.
Stay local during Lunar New Year
This year, Lunar New Year falls on Friday, February 12. This 15 day celebration is incredibly important to many communities — some estimates suggest 20 percent of the world's population marks the event. Often, especially in larger cities in British Columbia, there are parades, festival activities, lots of delicious food, and large crowds.
However, in-person events have been cancelled this year, and restrictions mean no one should be travelling to other communities to celebrate.
The Year of the Ox may not be starting as planned, but things will be different for the Year of the Tiger in 2022.
Mark Valentine's Day online
We've spent the last year showing our love by limiting our interactions with people, washing our hands, and wearing masks.
All of us can show how much our family, friends, and community matter on February 14 by staying home, and staying safe. We can celebrate Valentine's Day with virtual dates, or by enjoying a meal out with people from our own household.
Together, we can slow the spread of COVID-19 by sticking with our household and look forward to brighter days ahead.
Give people (physical) space on Family Day
If you normally spend Family Day indoors with your extended family, friends, or neighbours, this year give everybody some space instead.
There's plenty to do to keep busy and mark Monday, February 15: get outside, try a (local) hike, go for a bike ride, eat lunch on your deck or at a nearby park.At this point, you may be struggling to find creative ways to celebrate or keep your household busy. Reach out to someone you know and swap suggestions!
Even if you can't be with your family, you can still check in on how everyone is doing. Giving someone a call, and making plans to look forward to when it is finally safe to connect in person can help stave off loneliness.
Connection matters, especially on important holidays like Family Day. Vancouver Coastal Health has some suggestions on how to handle social isolation.
COVID isn't forever, and there are brighter days ahead.
We know it has felt like a long time since we could gather, in person, with those we care about. But, hope (and more vaccines) are on the horizon. Next year, when these same celebrations roll around again, and we can gather as we want to, it'll feel even more special.
In the meantime, let's all do our part.