One year ago, you voted for change.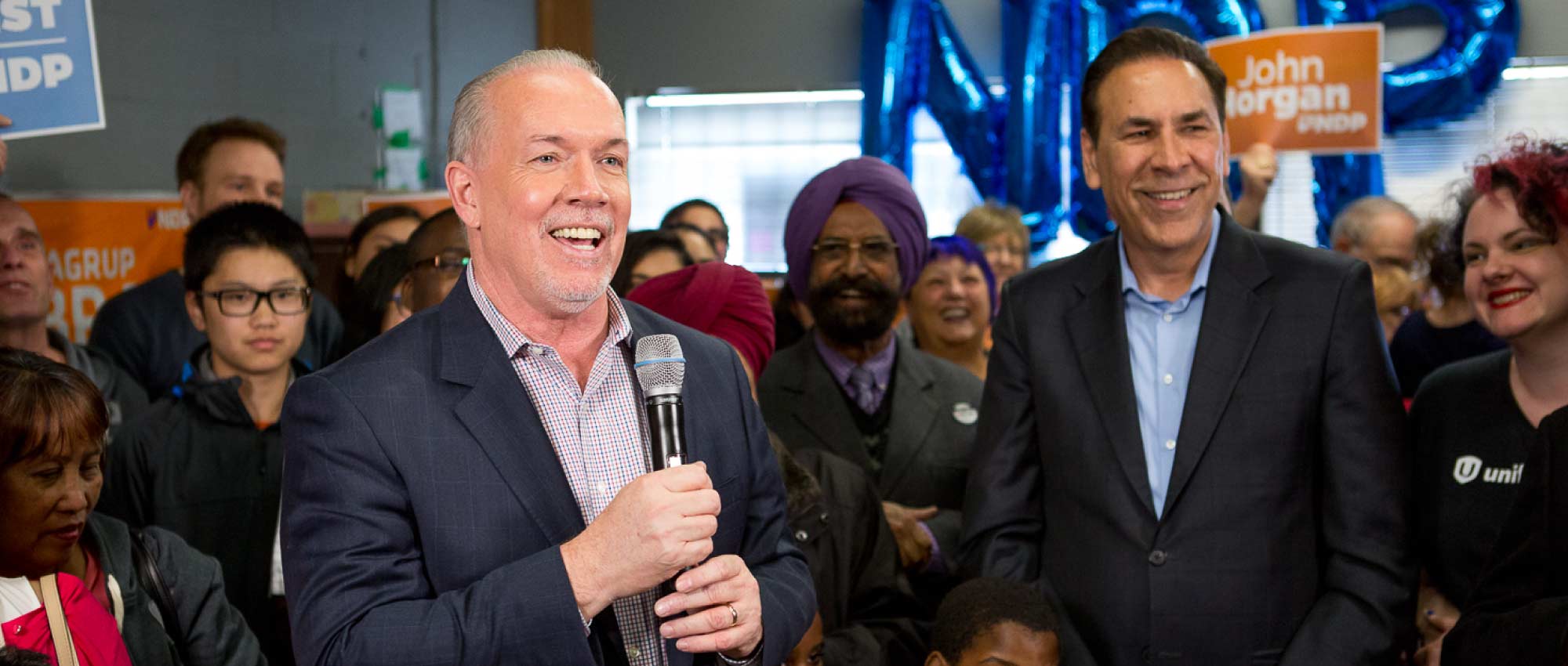 It's been exactly one year since the election, and I remember it like it was yesterday. I'm sure you do, too.
I started out the day like I'd started the previous 28: onboard the UsBus. We were in my home riding of Langford-Juan de Fuca to drive some local folks to their polling places. The energy was contagious and we could all tell that change was in the air.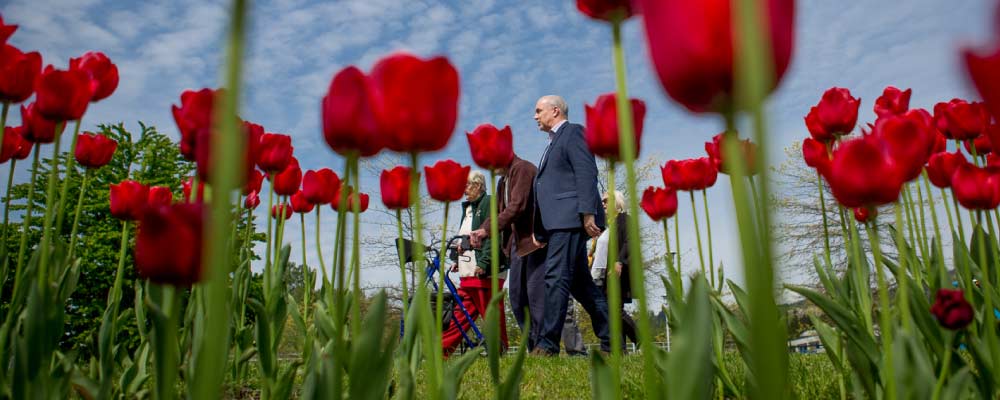 Throughout the day, BC New Democrats fanned out across the province; helping get folks to the polls, making calls and knocking on doors. They reached out to hundreds of thousands of voters and I know that without their help, we wouldn't be where we are today.
By eight o'clock when the polls closed I was in a big room in downtown Vancouver. The results started rolling in and we watched our hard work pay off.
We watched Jagrup Brar beat Peter Fassbender — a BC Liberal cabinet member — in Surrey-Fleetwood. Then Rachna Singh, Jinny Sims, Garry Begg, Harry Bains, Ravi Kahlon and Bruce Ralston won their ridings south of the Fraser.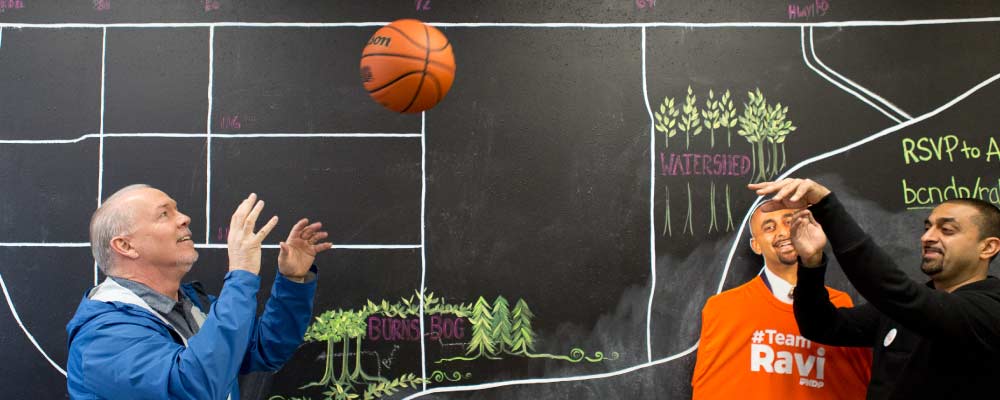 We cheered as voters decided to return our dedicated and experienced MLAs from across the lower mainland to the Legislature, including Selina Robinson, Adrian Dix, Spencer Chandra Herbert, Shane Simpson, Mable Elmore, Melanie Mark, Judy Darcy, David Eby, Mike Farnworth and Raj Chouhan.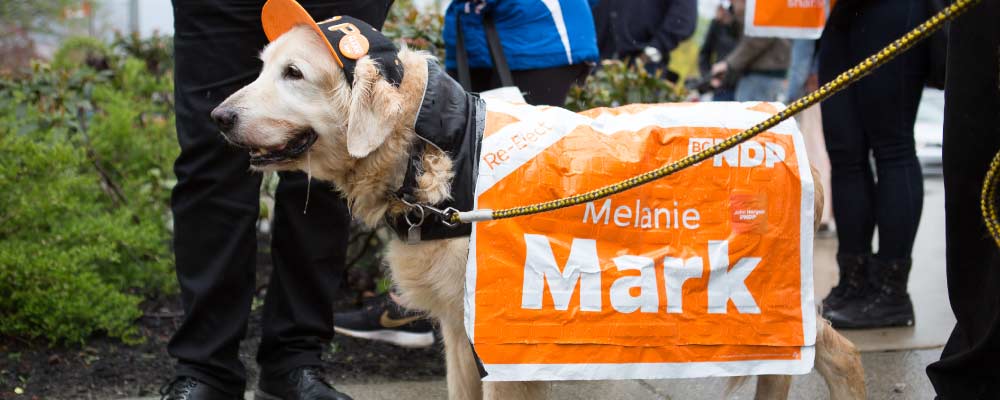 We saw brand-new candidates like Bowinn Ma in North Vancouver-Lonsdale, Janet Routledge in Burnaby North and Bob D'Eith in Maple Ridge-Mission turn their ridings from BC Liberal blue to BC NDP orange. Then Burnaby and the Tri-Cities handed us a trio of wins when voters selected our own Rick Glumac, Katrina Chen and Lisa Beare.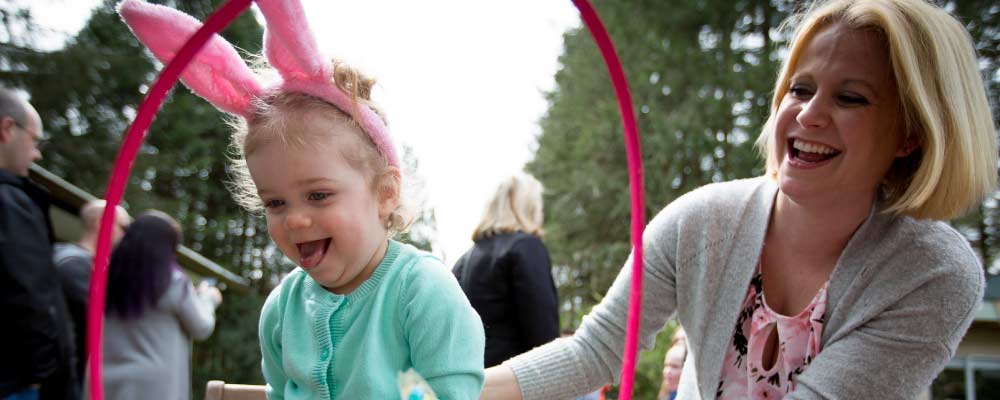 Our two Vancouver Georges — Heyman and Chow — won their seats in Vancouver-Fairview and Vancouver-Fraserview — and in George Chow's case, knocking out former BC Liberal Attorney General Suzanne Anton.
On Vancouver Island, our BC NDP team of Claire Trevena, Scott Fraser, Leonard Krog, Doug Routley, Rob Fleming and Lana Popham were joined by Mitzi Dean - our new candidate from Esquimalt-Metchosin. Carole James won her seat in Victoria-Beacon Hill, earning the most votes of any MLA in the province.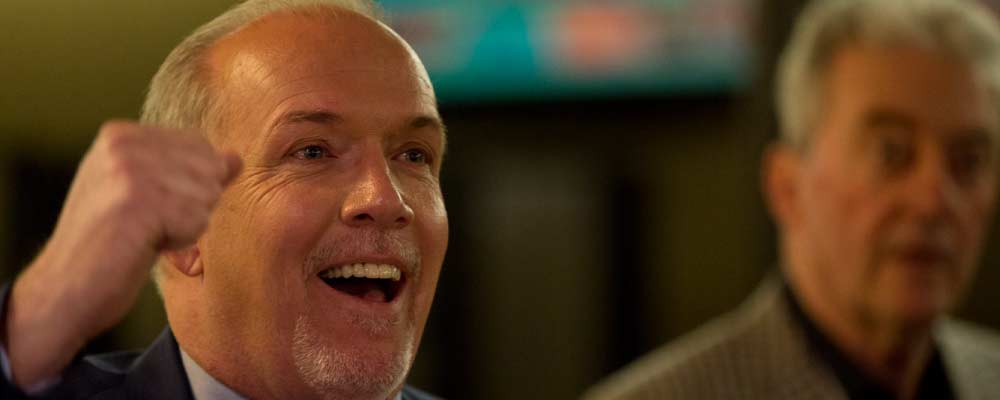 Across the province, voters were electing and re-electing candidates from our incredible BC NDP team: Nicholas Simons in Powell River-Sunshine Coast, Michelle Mungall in Nelson-Creston, Katrine Conroy in Kootenay West, Doug Donaldson in Stikine and Jennifer Rice on the North Coast.
At the end of the night, it all came down to the lovely riding of Courtenay-Comox, where our candidate, the indomitable Ronna-Rae Leonard, held on to a win by just 9 votes. (Those 9 votes turned in to 189 after the recount, but that night they made all the difference.)
A lot was still uncertain at the end of the night, but I knew one thing for sure. 57.1% of the nearly 2 million people who cast ballots in that election voted for either the BC NDP or the BC Greens. Their message was clear and unignorable: they wanted change.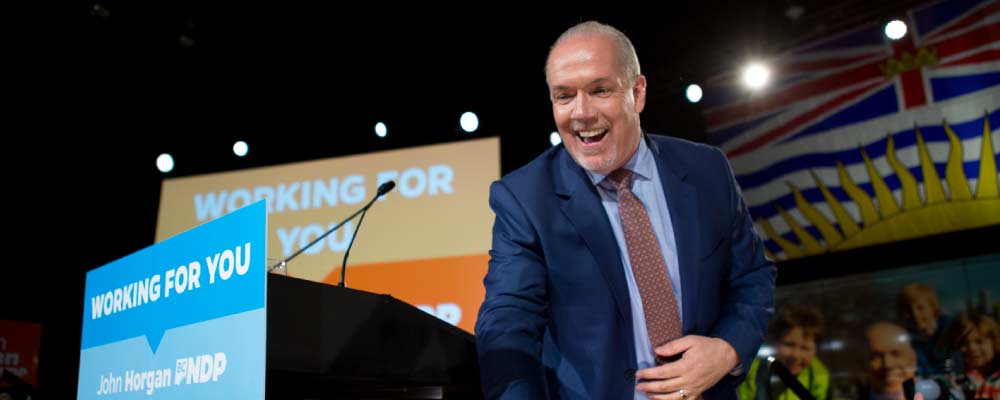 So much has happened since last May 9.
We signed an historic agreement with the BC Greens for a stable, long-term minority government. We formed the first BC NDP government in 16 years. We swore in a gender-balanced cabinet and got to work making government work for people again. We started delivering on the commitments we made to British Columbians - to make life more affordable, to protect the services we all count on, and to build a sustainable economy with good jobs.
One thing hasn't changed, though, and that's our commitment to the voters of British Columbia.
We know that without your support, we wouldn't be where we are today. We know how much trust you've put in us as your representatives and we work hard every day to do right by you and all the people of British Columbia. Because after 16 long years of waiting, there is far too much at stake — and so much more to do.