Starting September 1, the Port Mann and Golden Ears bridges are 100% toll-free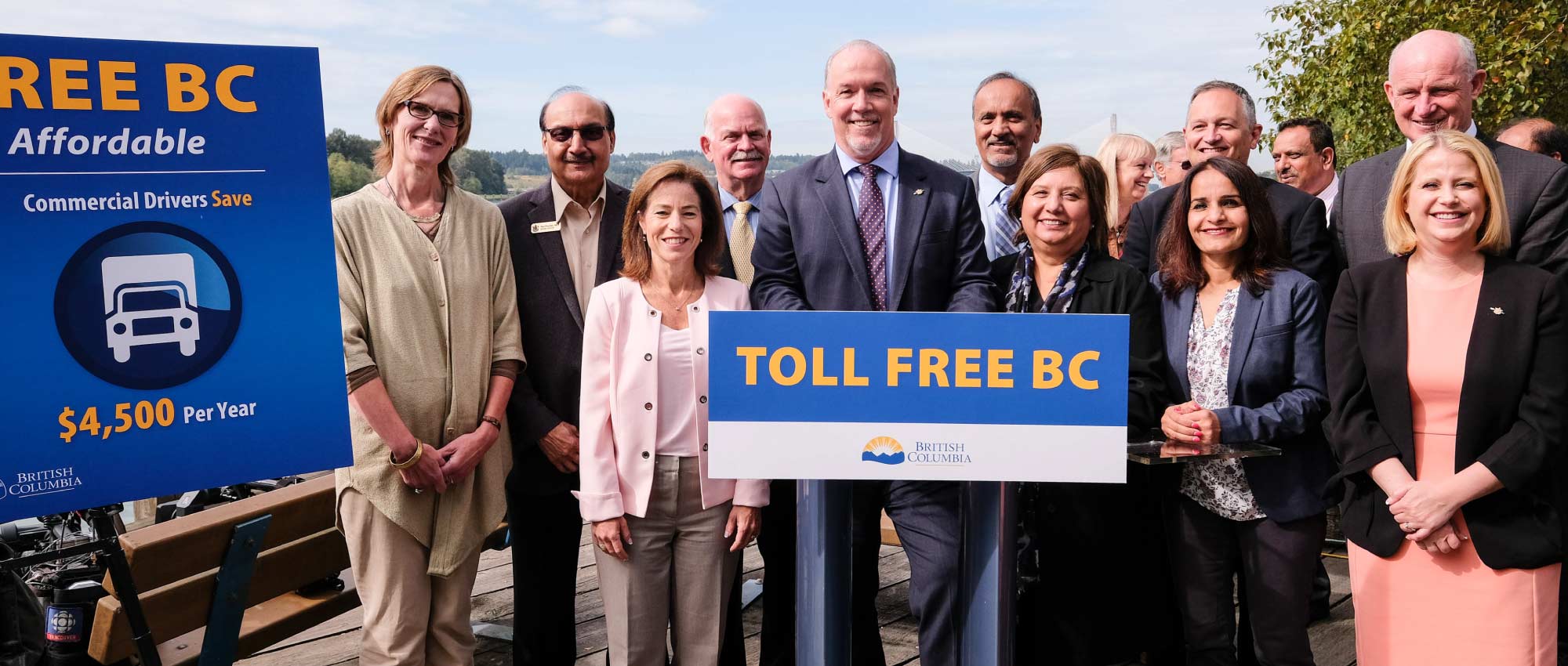 After years of paying tolls, drivers crossing the Fraser River are finally getting the break they deserve.
During the election campaign, we were proud to include ending tolls on the Port Mann and Golden Ears bridges in our platform.
Today, Premier John Horgan and your BC NDP government made good on their promise to make commuting across the Fraser more affordable.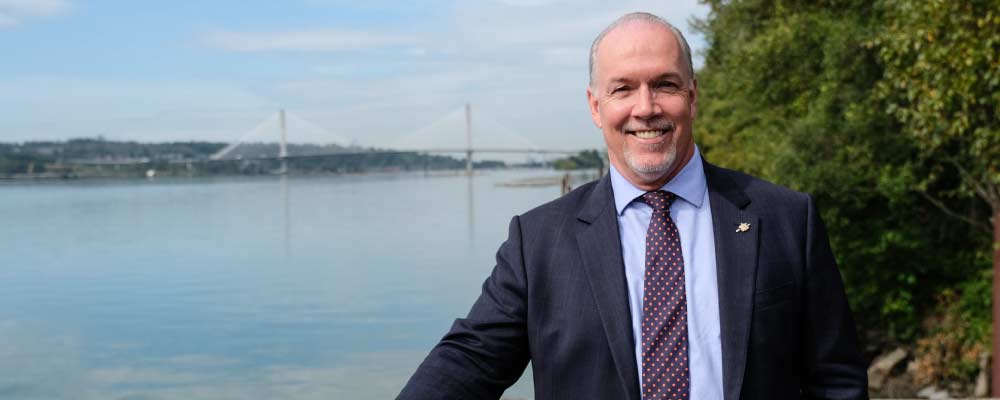 As of September 1, travel across the Port Mann and Golden Ears bridges will be toll-free. For commuters in cars, for commercial drivers in delivery vans, for everyone.
At the moment, drivers commuting across the Fraser were on the hook for at least $3 each time they crossed the Port Mann or the Golden Ears bridges. Those costs really add up — about $1,500 a year. Commercial drivers paid an even higher cost — up to $4,500 annually. Because travel across those bridges was expensive, it ultimately drove drivers to use other bridges to cross the Fraser, creating congestion and long waits in traffic gridlock.
Getting rid of tolls helps to eliminate that. "Many people have been travelling out of their way to avoid tolls because they simply cannot afford them," said Premier Horgan. "Getting rid of tolls will shorten commute times and clear up other routes, so people can spend less time stuck in traffic and more time with their families."
In addition to eliminating these tolls, the BC NDP government is going to continue investing in infrastructure, transportation improvements and transit across the province – without unfairly hitting some families and businesses with tolls.
"Unlike the previous government, we're not going to pit one region of the province against the other," said Transportation and Infrastructure Minister Trevena. "We're going to deliver on the investments needed to serve families and grow our economy, across B.C. in a way that is fair for all families."
"We have worked very closely with TransLink and the Mayors' Council to deliver an agreement on Golden Ears that offers relief for families," said Municipal Affairs and Housing Minister Selina Robinson. "The toll removal on the Port Mann Bridge and the Golden Ears Bridge will make life more affordable for drivers who cross these bridges every day, and it will help improve traffic flow on other bridges."