Working for you and delivering real results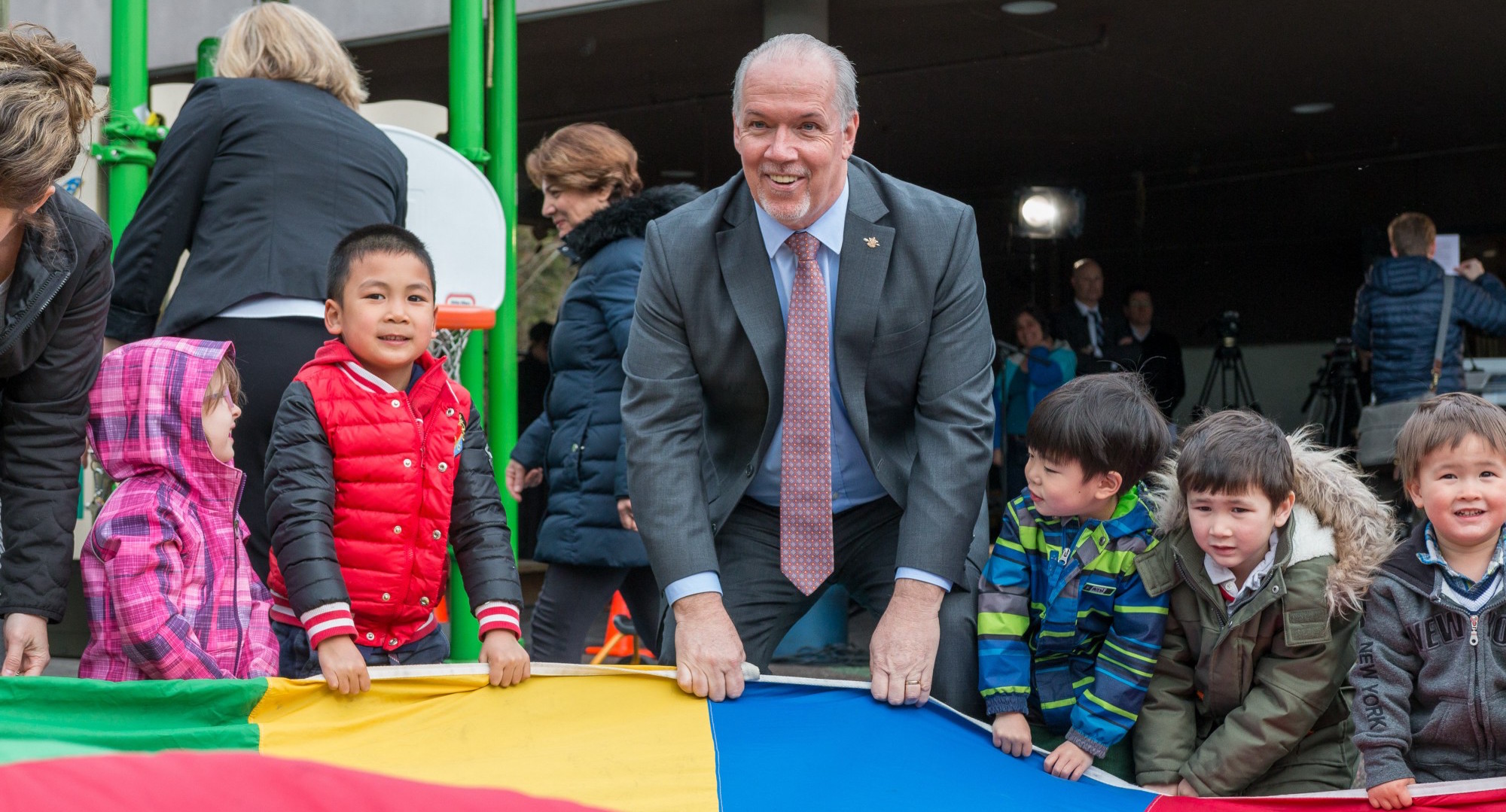 Last summer you elected my fellow BC NDP MLAs based on our promise to work hard for you and build a better BC.
Since then we've gotten up every single day with one focus: to make government work for people again.
And while sixteen years of bad choices and neglect can't be fixed in just one legislative session, we've taken great strides forward on the three commitments we made to you during the election: to make your life more affordable, to protect the services you count on, and creating good jobs and a sustainable economy that works for everyone.
Making your life more affordable
For too long, so many British Columbian families couldn't get the services they needed or the safe, secure housing they deserve. They struggled to find affordable child care so that parents could rejoin the workforce when they wanted. They watched costs and fees skyrocket, leaving them with less money in their pockets at the end of the month.
To help lower costs for people and families we cut MSP fees by 50% this year, and we'll be eliminating them completely by 2020. We gave relief to commuters and travelers by getting rid of bridge tolls on the Port Mann and Golden Ears bridges, and froze BC ferry fares on major routes, restored the seniors' passenger fare discount and cut fares on non-major routes.
We took strong steps to tackle BC's housing crisis, including investing $6 billion in supply and taking actions to cool the real estate speculation that drives up costs for ordinary home buyers. We also brought in new laws to close rental loopholes and protect renters and landlords alike.
We invested $1 billion — the most significant investment in childcare in BC's history — to care for kids and help lift up families. For parents with children in eligible spaces across BC, this meant an immediate fee reduction of up to $350 a month.
We brought back free adult basic education and English language learning courses — plus free bus passes for disabled persons — all of which were cruelly stripped away by the BC Liberals.
Protecting services you count on
For the students, teachers and parents who went without for more than a decade while the previous BC Liberal government fought them in court, we've hired 3,700 new teachers and we're upgrading and building new schools to make sure students are safe and that growing communities have places for kids to learn.
We've started to roll out our new primary healthcare strategy, with a focus on team-based care so that you can access care that works for you. We've increased access to diagnostic tests and surgeries to help cut wait times for patients in need. Our new Ministry of Mental Health and Addictions has been hard at work responding to the overdose crisis.
Creating good jobs in a sustainable economy
We live in a wealthy province, but for too long our economy has worked for the few at the top, while many people struggle to get ahead of rising costs. Our government is building a strong, sustainable economy that works for people, to generate good jobs and opportunity in every corner of the province.
Instead of looking to one sector to create jobs, we're working to strengthen resource industries like forestry, energy and mining, while supporting small business, tourism, agriculture, manufacturing, innovation, tech and the digital economy.
We are growing the high-tech sector through new funding for tech-related post-secondary spaces, securing roughly $150 million in federal funding to establish the BC digital supercluster, supporting emerging tech like STEMCELL Technologies, and announcing BC's first Innovation Commissioner and the Emerging Economy Task Force.
We improved access to trades training and committed to increase opportunities for apprenticeships on public sector construction projects, and we launched the Fair Wages Commission to get BC to a $15-an-hour minimum wage with regular, measured and predictable increases.
British Columbians may be a little biased, but there's no denying that our province is one of the most beautiful and remarkable environments in the world.
To help protect what makes this place so special, we banned the grizzly bear trophy hunt, started the development of a new conservation strategy and established a Climate Solutions and Clean Growth Advisory Council to build a bold and ambitious climate action plan.
We've worked with our friends in the interior and the north to develop new strategies for managing forest fires and floods, while helping those whose lives were impacted by last years' natural disasters recover and rebuild.
We've also stood up for protecting our coast from the risk of oil spills.
Looking ahead — and putting people first
Over the last 10 months also taken steps to clean up and modernize our democratic processes here in BC. We banned big money from our provincial and municipal elections, and updated our lobbying regulations to make them more fair and more transparent.
Just this week we announced how British Columbians will vote this fall on a referendum to replace our old, outdated electoral system with a new one based on proportional representation.
There is more to do, but it is amazing what can be done when government puts people first, and makes choices with you in mind.
That's what we committed to do, and it's exactly what we have done.