You shared your priorities with us. Here's what you had to say.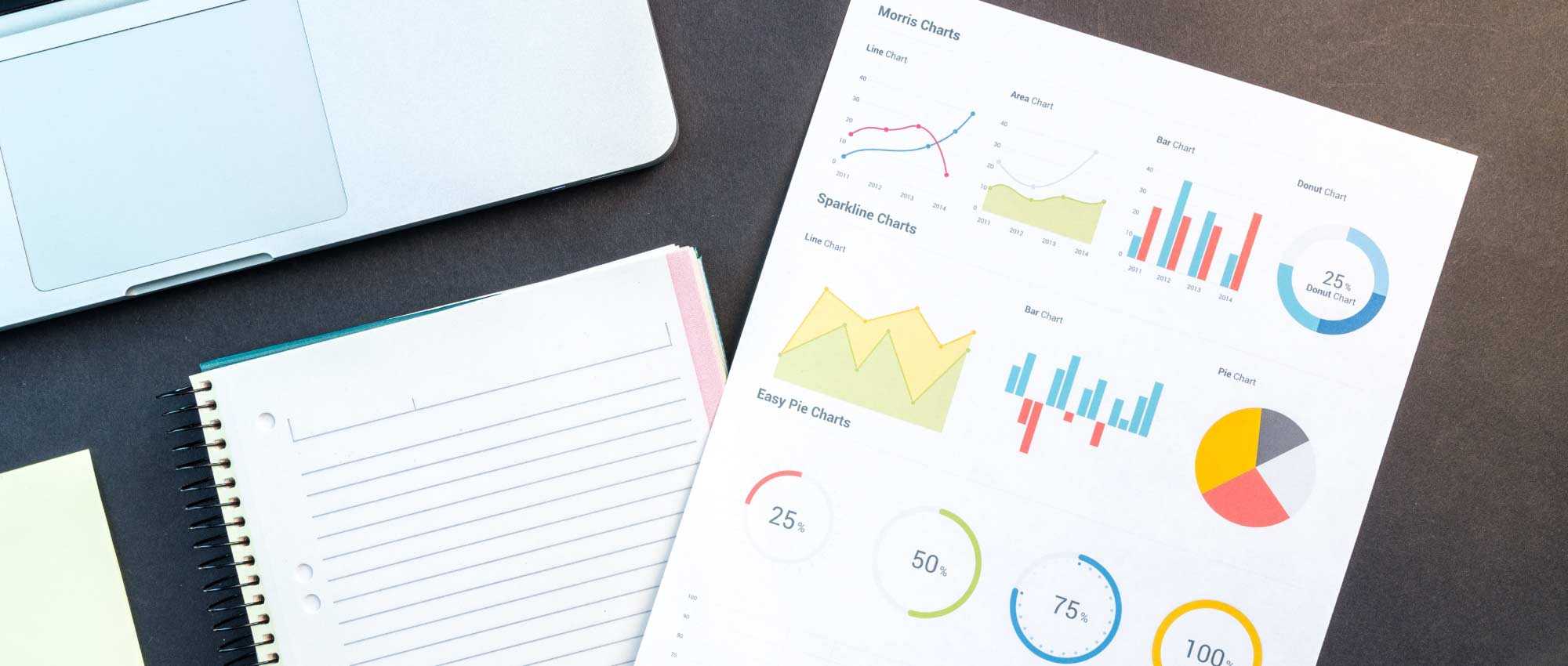 A few weeks ago, we asked you to tell us your provincial priorities.
We hoped to hear from a few thousand people. But – as usual – you blew us away with your enthusiasm. By the time the survey closed, more than 12,000 of you had shared your thoughts.
Here's what you said.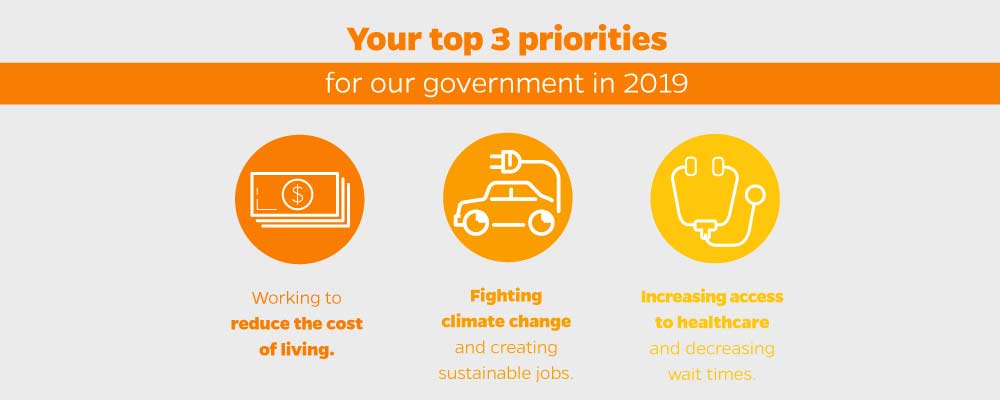 Those are high priorities for us too. We've committed to putting people first – making life more affordable for working families, investing in new healthcare facilities, and much more.
Your support plays a huge role in helping us make good on our commitments — and you've already helped us achieve a lot.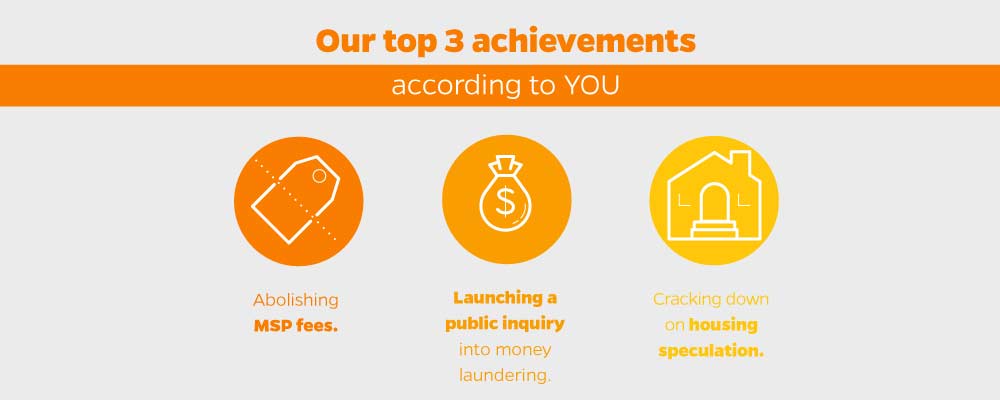 Together, we've made incredible progress.
With plenty of work still to do, it's great to have your support and know that 89% of you back our public inquiry into dirty money.
We'd also like to thank you for your detailed comments, particularly those of you recognizing some of the great work being done by our MLAs.
"David Eby's 30-point housing plan is fantastic and represents the needs of British Columbians. Let's hope it continues to stabilize the market."
"Sheila Malcolmson has hit the ground running and is an excellent representative."
"Bowinn Ma comes across as very intelligent and classy. Adrian Dix also always does great work with healthcare."
"I love Spencer Chandra Herbert and his ongoing battle to save people from renovictions."
"I appreciate Judy Darcy's work on mental health and addiction issues. She is our MLA and is consistently hardworking and approachable."
Your feedback is so important to us.
Thank you again to everyone who shared their provincial priorities with us. And, if you didn't get a chance to participate this time, another survey is just around the corner.