Before you vote, watch our last big video of this election campaign.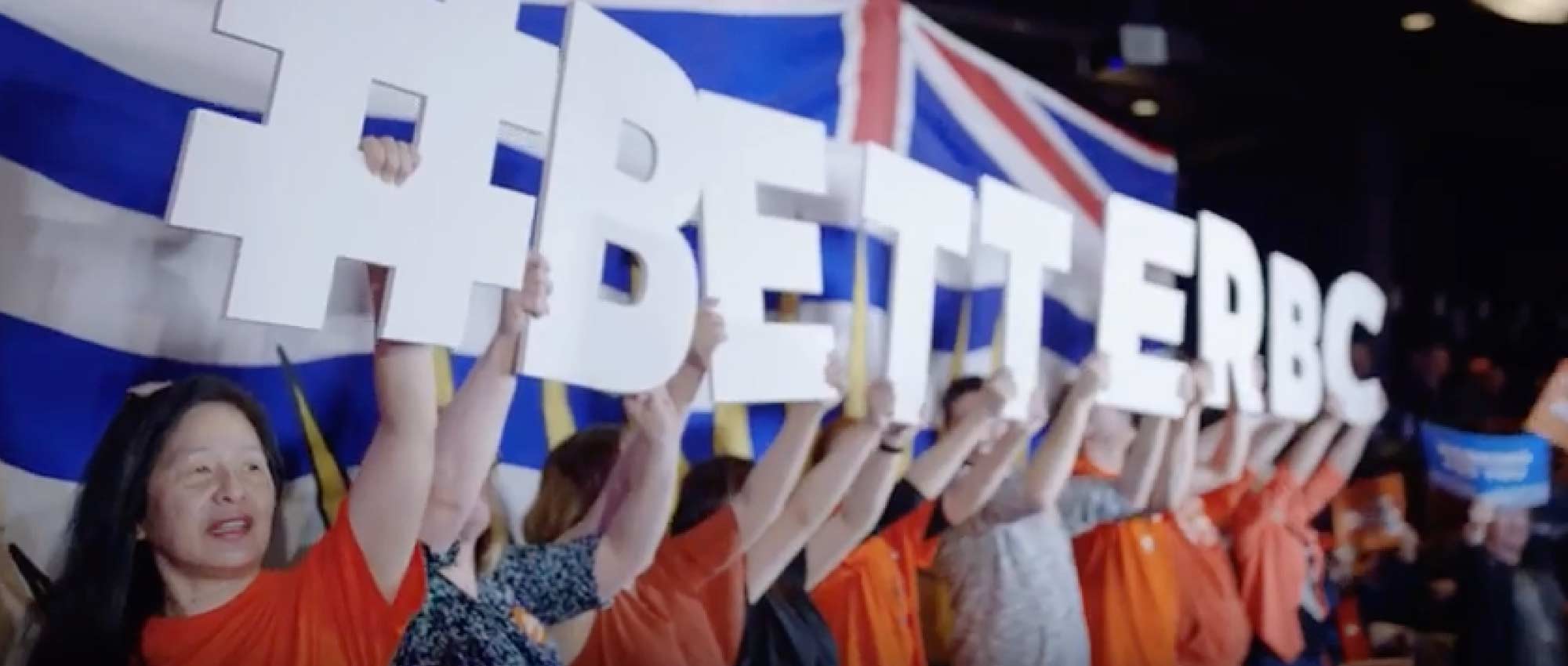 As this intense, amazing, inspiring campaign comes to a close and the voters of BC head to the polls, we're proud to release our last big video.
It tells the story of what's happened to our province – and us – since the BC Liberals and Christy Clark came to power. And more importantly, it reminds us all what's possible if we come together and vote for the kind of British Columbia we want to live in.
Check it out:
Since they first came to power in 2001, the BC Liberals have transformed our province - and not for the better.
They spent millions in court fighting teachers while our children sat in overcrowded and underfunded classrooms.
They stood by and let huge multinational forestry corporations ship raw logs and jobs out of the province.
They gave a billion-dollar tax cut to the people at the top, while seniors in care wait more than a week for a bath.
They ran millions of dollars in partisan ads with your hard-earned tax money. All while emergency rooms remain clogged and housing and rent prices have soared through the roof.
While regular British Columbians struggle to keep up with cuts to the services they need and costs that won't stop rising, Christy Clark's Liberals are cutting deals with their corporate donors.
Their self-interest has robbed our province of its wealth, and sold our assets to the lowest bidder.
They promise you everything during election years and deliver nothing in between. They get ahead and you're left behind.
But, the bad choices they made can be stopped. You can stop it. We can say enough.
As John says, "I have a simple message for Christy Clark in this campaign: After 16 years of your neglect people don't believe you suddenly care."
We know this is not as good as it gets for BC. We know we can do much better in this great province.
In this election we need to come together and make a change. On May 9, join us in building a better BC, with a Premier that works for you. Let's make it happen!