We're talking about the BC Liberals and dirty money again. Here's why.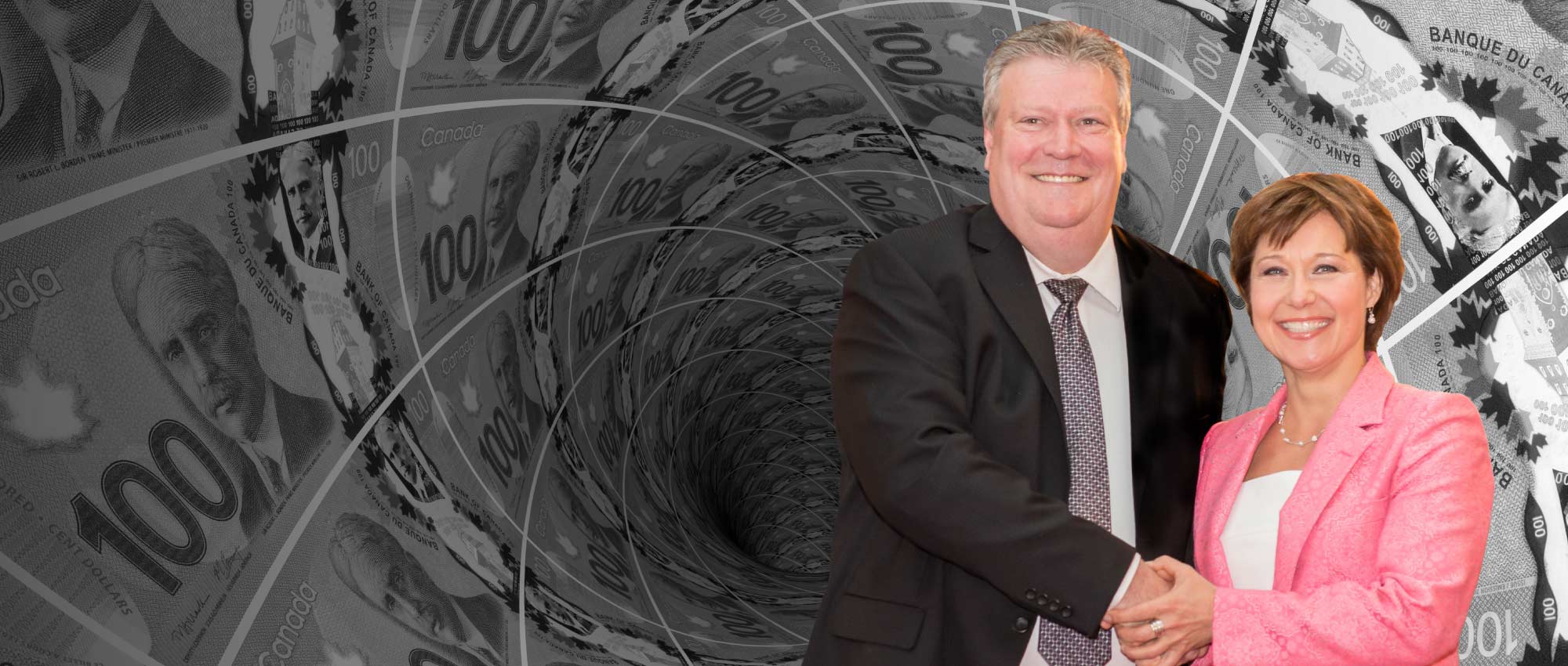 A few weeks ago, former Premier Christy Clark and former Solicitor General Rich Coleman were interviewed by investigators for BC's dirty money public inquiry. As usual, their answers left all of us with more questions.
For years under the BC Liberals, dirty money was allowed to run rampant in our province fuelling housing inequality and the overdose crisis.
That's why, in 2019, our government set up a public inquiry into money laundering in BC — called The Cullen Commission — to find out what happened, how it happened and who was responsible.
So far the commission has heard from law enforcement, from casino bosses, and former investigators, and many of them have said the same thing: they told the former government what was happening, and that government chose to do nothing.
Calvin Chrustie, former Senior Operations Officer working in money laundering testified that "it was somewhat obvious to everybody I think in 2012 that the money was illicitly generated" and said that money laundering concerns were discussed "at the highest level of the RCMP… with the provincial government."
Fred Pinnock, former Officer-in-Charge of the gaming enforcement team Coleman disbanded in 2009 testified about his attempts to talk about money laundering directly with Coleman as far back as 2009, and his reaction was "brutal and dismissive… my conclusion from that is that he did not want to be seen to be told."
Larry Vander Graaf, former Executive Director of Investigations for Gaming Policy and Enforcement Branch (GPEB), testified about meeting in person with Rich Coleman in 2010 and warning him directly that players were bringing $10,000 bundles of cash in $20 bills into the casino, saying that 'it looked like, walked like, and talked like, drug proceeds.'
So, knowing all of that, what did former Premier Christy Clark say in her testimony?
She testified that "law enforcement… was working as well as it needed to, and that government was not putting revenue considerations ahead of stopping criminal activity in casinos."
Rich Coleman didn't take responsibility either.
When asked about what he knew about money laundering, he testified "There was never ever, that I saw in all the time I was in government, a point where somebody said, 'Ignore a revenue stream that could be illegal for the benefit of government.'"
When asked about meetings where people have testified they spoke with him directly about money laundering concerns, he evaded answering, quibbling about whether someone would have called him by his name, or his ministerial title.
But it was his answers about news articles in particular that got him in trouble.
When investigators questioned him about news articles from 2011 detailing how $8M in drug money moved through BC casinos in 3 months, he said "It would have been concerning to me because my understanding, all the way through the file, is it wasn't possible [to launder money that way],"
But, as many news outlets reported, that's not what he said the first time he was asked about this in 2011.
In an interview with the CBC in 2011, he said he disagreed with the report, suggesting the concerns were 'offside' and that he'd spoken to the superiors of the whistleblower about the article. Here's a direct quote from that CBC interview:
"I don't agree with him and neither do all the superiors of his in the RCMP and that's why I said to them, 'OK, guys, we're gonna have a look at this. These comments came from you. I want them backed up."
That wasn't the only inconsistency in Coleman's testimony — and it's why he's been recalled as witness by The Cullen Commission to testify again on May 14.
We don't know what Rich Coleman will say when he's interviewed again, but we do know one thing — in addition to answers and justice — that we want for sure: an apology.
It's long past time for Rich to take responsibility for what his actions — or inaction — allowed to happen, and the people of BC deserve an honesty apology.